Hair is often seen as a symbol of virility or femininity and considered by many to be an important asset for attracting the opposite sex. So what can you do if your hair is thinning? No worries! We have great styling tips for you.
Choosing the right haircut
Is your hair thin or sparse? Do you have a receding hairline? The easiest and most cost-effective solution is to accept the situation and choose a haircut that will work for you. Easier said than done, but definitely possible!
Men
Gentlemen, if you have been hiding under a baseball cap, we have a few haircut options to help you embrace your new look. Here's a hint: keep it short!
Shaved head. This slightly radical choice makes life so much easier and is ideal for men with more advanced hair loss. Sported by many celebrities, the look is popular with the ladies.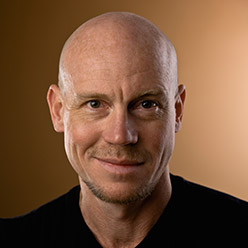 Buzz cut. Just as easy to style, the buzz cut is not quite as drastic, yet super manly.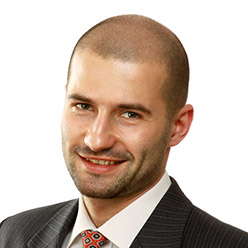 Caesar cut.  With a large fringe styled in a forward direction, this cut is perfect for men who are losing their hair at the front.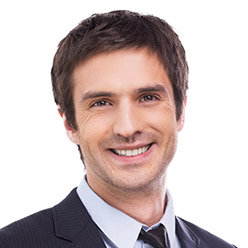 The messy, layered cut. This cut is great for men not quite ready to go super short and whose hair loss is minimal. You just mess it up and go. The perfect camouflage!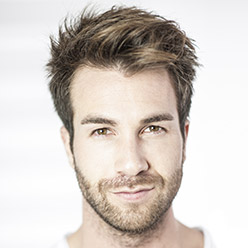 The main idea is to steer clear of haircuts with lengths meant to cover balding areas. Go short, focus on styling it well and, if you want, try a beard. There's nothing like a goatee or some three-day stubble to draw attention away from thinning hair.

Women
For women, hair loss is a bit tougher to manage. Here too, your hair stylist is a valuable ally. Here are a few avenues you can explore with him or her.
Adjust the length. Short and mid-length cuts make it easier to conceal thinning areas. Plus, they are easy to style and leave hair looking healthy.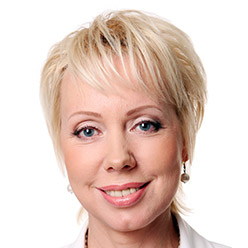 Turn up the volume. For more fullness, apply a volumizing mousse, blow dry your hair with your head upside down and create beautiful curls. You'll make a great impression with thicker-looking hair!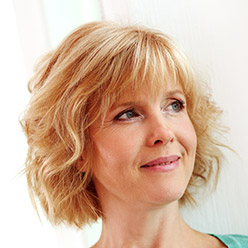 Part your hair on the opposite side. This simple trick can help you get a bit more volume and hide sparser areas.
Go lighter. Just by going from medium brown to light brown, for instance, you can soften the contrast between the colour of your scalp and that of your hair. Three cheers for optical illusions!
Grow bangs. Wide bangs that extend back toward the crown will look great and hide any hair loss along the way.
How to thwart thinning hair
Of course, there are other ways to tackle hair loss. Here are some of them:   
Keratin microfibers. It's a powder that matches your hair colour. You shake it a few centimeters from your scalp after styling to instantly add volume and fullness to your hair. A special hairspray is then used to fix the microfibers in place. They can be removed simply by shampooing.
Wigs. Today's wigs look extremely natural. But be prepared to pay a premium price for a wig made of natural hair.
Minoxidil. This over-the-counter medication approved by Health Canada was originally formulated to treat high blood pressure, but was found to stimulate hair growth. To learn more about this treatment, speak with your family pharmacist.
Hair transplants. A hair transplant is a surgical procedure that involves taking resistant hair follicles at the back of the head and transplanting them to the balding areas. While expensive, this option provides permanent results.
Quick tip!
Massaging your scalp increases blood and oxygen supply to the area, which stimulates the growth of new hair.
Pharmacy services
For advice and information on dermo-cosmetic products to prevent hair loss or stimulate hair growth, talk to your Uniprix beauty consultant.
Looking for more helpful health and beauty tips? Interested in receiving special offers? Click here and sign up for our newsletter today!