Looking to refresh your hair colour? With Echosline professional hair colouring products, exclusive to Uniprix, it's easy to get affordable, salon-worthy results!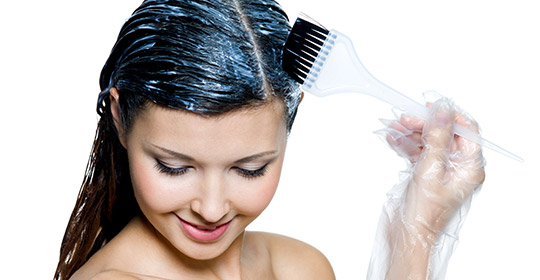 To colour your hair like a pro, you'll need:
A tube of Echosline colouring cream;
A bottle of Echosline cream peroxide;
An Echosline hair colouring kit, which includes:
- A non-metal bowl;
- A hair colouring brush;
- A smock;
- A pair of disposable gloves.
To avoid all allergic reactions from the colouring cream, be sure to do the skin allergy test described in the instructions, BEFORE proceeding with the application.
Step 1:
Choose your colour and select the peroxide volume based on the level of lightness or darkness you want. Consult the following chart for details:

Make sure the stabilized peroxide you use is the same brand as your colouring creams. These products have been formulated and stabilized to work together.
Step 2:
In a non-metal bowl, mix one part colouring cream with an equal part of peroxide.
For short hair, 50 ml of colouring cream and 50 ml of peroxide should be enough. For long hair, double the quantities.
Step 3:
Brush your hair. Divide it into four sections and secure them with non-metal hair clips.
Step 4:
To touch up roots in previously coloured hair, apply the mixture evenly to the roots, section by section, and wait 20 minutes. Then massage the mixture into the lengths of the hair. Wait another 10 minutes.
If you are dying natural hair, apply the mixture evenly to dry, unwashed hair (roots, ends, lengths) using the brush. Wait 30 minutes.
Step 5:
Rinse abundantly with lukewarm water. Shampoo and condition your hair to seal the cuticle and ensure stable colour results.
Pharmacy services
Do you have questions? Talk to your Uniprix beauty consultant. She'll be happy to help. Beautiful, shiny hair, that's good for you too!