If you want gorgeous wavy or curly tresses that are always in style, year after year, read the following tips.
To each hair structure its special care
When the hair shaft is round and linear, it produces straight hair; if it is flat or spiral-like, you get curly hair. In curly hair, the sebum produced by the scalp tends to not get distributed evenly throughout the hair, making it more fragile. Combine this with exposure to harsh outdoor elements and you get a hair type that is often dry, damaged and dull looking.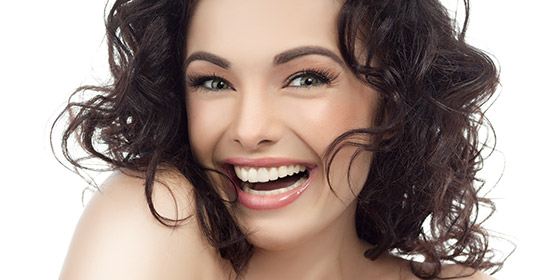 That is why it is better to wash your hair only twice a week, using a moisturizing shampoo and conditioner made especially for curly hair. On the other days, simply rinse your hair with water to eliminate any dust and styling product residue. Once each week, replace your conditioner with a moisturizing hair mask, leaving it on for 10 minutes before rinsing. You should also let your hair air dry as often as possible.
Styling naturally curly hair
For fine hair, start by applying mousse – a dollop the size of an orange is required. Thick hair, on the other hand, is easier to style with styling creams or oils. With your head upside down, dry your hair using a blowdryer and diffuser, while gently "scrunching" the ends with your fingers. If needed, use a flat iron or curling iron on the strands that need to be restyled. Finish off with hair spray.
For beautiful curls morning to night, you must resist the temptation of touching your hair. And remember never to comb those curls, unless, of course, you want to end up looking like a mop!
During the day, to help curls regain their bounce, you can spray your hair with water or a rinse-free conditioner, restyling strands of hair by wrapping them around one of your fingers.
Daily care
Ironically, smoothing hair care products are recommended for curly hair. That's because they help eliminate frizz. Also, since wavy hair is generally dryer than straight hair, a nourishing product – to be applied to the ends – can be a great help. Getting your hair cut regularly (but never thinned out) also works wonders on curls.
Pharmacy Service
Ready for personalized advice? Visit your local Uniprix today. One of our beauty consultants will be happy to help you.