Are you gluten intolerant? Looking for cosmetics that were made with your needs in mind? Here's some good news: they're out there!
 
Gluten, gluten, everywhere!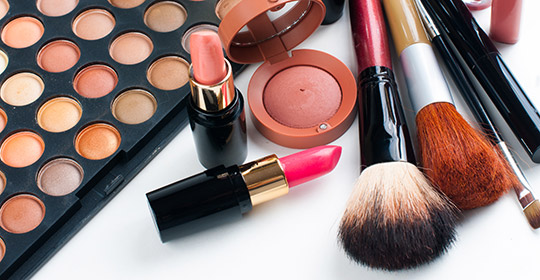 People with a gluten intolerance face daily challenges most of us cannot imagine. That's because gluten is everywhere! In fact, it goes into many food and non-food items. You'll find it in various drugs, but also in certain cosmetics, such as lipstick and gloss. That's a problem, because once applied, lip products can easily be swallowed and enter the digestive tract. Over time, this exposure can damage the intestinal lining of the gluten-intolerant person and cause serious health problems, including cancer.

Good to know!
In a lifetime, each woman will swallow and absorb approximately four pounds of lipstick.
Choosing safe, gluten-free products
Mindful of their clients' health, some companies manufacture gluten-free cosmetics. For example, Maybelline New York has a wide selection of gluten-exempt lipsticks and glosses. 
Gluten-free lipsticks by Maybelline New York
Color Sensational Lipstick
Color Sensational Lipgloss
SuperStay 2 step 24 Hour
Shine Sensational Lipgloss
Other companies, like Marcelle, specialize in hypoallergenic products. The brand, which is recommended by allergists, general practitioners and dermatologists, has built its reputation on this unique niche. Its Website even offers a guide to help consumers find the most common allergens and also features a search engine that allows them to determine which Marcelle products will better meet their needs. Another noteworthy tidbit of information: its Minerals line contains no gluten, paraben or any other controversial preservatives.  
Good to know!
Cosmetic companies can change the composition of their products without notice. Always read the list of ingredients first, even if you have been using a given product for a long time.
Pharmacy services
Need help finding the product that will work best for you? Come meet our
beauty consultants
. They can point you in the right direction!