Longing for more volume or a beautiful head of long hair, without the wait? Maybe you're considering hair extensions?  If so, you may be wondering if the application process comes with risks. Whether they're natural, synthetic or attached with micro-rings, hot fusion or clips, hair extensions also require some upkeep to stay looking gorgeous. Here are some tipsand information to get you started!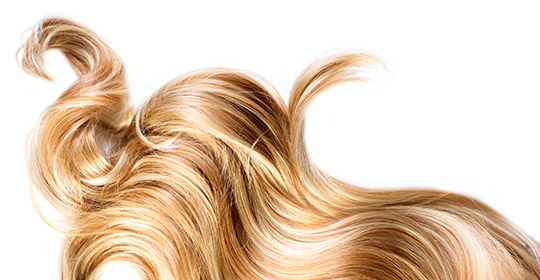 Who should get them? Who should not?
Extensions are not right for everyone, since they can weaken or damage hair. That's why extensions are not recommended for people with fine or breaking hair.

There are hair-raising horror stories out there about poorly applied hair extensions and the damage they can cause – everything from headaches to scalp infections and hair loss in patches. Since each attachment method comes with its own risks if not properly done, you should be well informed before going ahead with extensions.

Expert Advice
A good hairdresser will assess your needs during a preliminary consultation.
Here are a few clues to tell if he or she does quality work:

The application process for your hair extensions should take 2 hours, sometimes longer.
The hairdresser should give you advice on the daily care of your extensions and tell you that they last a maximum of 4 to 6 months.
If your hair is too short or weak or if you experience hair loss, your hairdresser should advise you against hair extensions.
Ask to see your hairdresser's work on other clients of the salon.
 
The type of extensions you choose – natural or synthetic – will depend on your budget, the results you're looking for and the amount of time you plan on keeping them. Natural hair extensions are more expensive, but look more natural and last longer (4 to 6 months). As for synthetic extensions, they are perfect for shorter wear (1 to 2 months), but tend to get tangled with natural hair. 

Quick Tip
Hairpieces, which you simply clip to your own hair, can transform your tresses in the blink of an eye. Most can be dyed and cut to match your hairstyle. They are less expensive than hair extensions and last for years. With a good hairpiece, you can look like a diva for a day!
 
Attachment methods
Different methods are used to attach hair extensions:
• Cold fixed: Individual strands fastened with metal micro-rings flattened using special pliers (great for curly hair).
• Hot fusion: Individual strands fastened with synthetic keratin heated with a hot clamp. Keratin bonds need to be at least 1 cm from the scalp to prevent any risk of allergy, infection or hair loss.
• Clip-ins: Wide strips of hair fastened with a plastic or metal clip.
• Taped: Adhesive strips of hair taped to fine strands of hair.
• Weaves: Strips of hair sewn to small sections of hair braided flat against the scalp. While this technique may be less expensive, it is best not to use it too often.
The DOs and DON'Ts of hair extension care
If you're thinking of getting hair extensions, you should know that proper care is required to keep them looking great as long as possible.
DOs
• Brush your hair with a special brush morning, night and before shampooing.
• Style your hair starting at the roots followed by the lengths to prevent tangles (hold down the roots when undoing knots in the rest of your hair).
• Shampoo your hair two to three times a week with your regular shampoo (keep your head straight to avoid tangles at the roots, and gently massage your scalp with your fingertips).
• Use conditioner after shampooing: you need it to untangle your hair and make it soft and shiny.
• Apply a hair mask , only once a week, on lengths and ends.
• Pre-dry your hair by gently removing excess water with a towel.
• Tie your hair before sleeping or swimming to prevent tangles (in a braid or two low ponytails).
• Use a thermal protector when drying and styling your hair.
• When drying your hair, set the dryer on cool and hold it at least 10 centimetres from your hair.
DON'Ts
• Wash your hair with hot water.
• Tug at your hair when untangling it if you feel resistance (this can irritate your scalp or pull out your extensions).
• Use a comb to untangle your hair.
• Apply a hair mask to the bonding points of cold-fixed micro-ring extensions (the micro-ring could slip, causing the extension to fall out).
• Sleep with wet hair.
• Overdo it with the hair dryer (on hot setting); heat can unfasten keratin-bonded hair extensions).
Pharmacy services
Ready for personalized advice? Drop by your local Uniprix . Our beauty consultants can help you find the right hair products and accessories.

Looking for more helpful health and beauty tips? Interested in receiving special offers? Click here and sign up for our newsletter today!