With spring at our doorstep, now is the perfect time to give yourself a sun-kissed glow with a self-tanner. If the wide selection of products leaves you baffled, here are a few suggestions to get you started.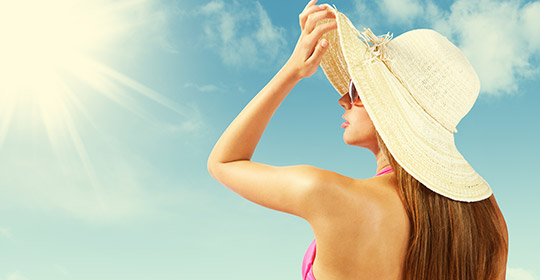 Ingredients in self-tanners
Self-tanning products are completely safe. They contain primarily dihydroxyacetone (DHA), which darkens only the skin's superficial layer. If you're not allergic to this ingredient, they are a risk-free option.
Before using a self-tanner, however, you should test it by applying a small quantity to an area on your body. After 24 hours, you'll know if the product is right for you.
Choice of products
Towelettes, creams, gels, sprays – which suits you best? Find out by reading the following tips:
Consider your skin type:
Sprays are great for hard-to-reach places;
Towelettes are convenient and easy to use.
Choice of shades
What exactly are you looking for in a product? Do you want a long-lasting, gradual or instant glow?
For a beautiful golden complexion in just a few hours, choose a classic self-tanner. It's best to apply it the night before for a beautiful, next-day tan. Skin will remain bronzed for 5 to 7 days after application.
If you prefer gradual results, choose a daily moisturizer. This category of products contains 50 percent less DHA than classic self-tanners.
Not everyone will react in the same way to a given self-tanning product. That's why you may need to try a few before you obtain the desired results. Uniprix beauty consultants are well-versed in this area. Don't hesitate to consult them for advice.