Do you want a fresh, glowing, sun-kissed complexion? How about skin that's bursting with health? We have just the right advice that will have you looking great, from morning to night!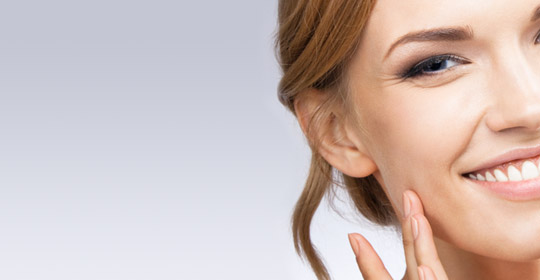 For flawless skin, here are the products you'll need:
Facial scrub
Self-tanner
Smoothing primer or complexion enhancer
Foundation, tinted moisturizer or bronzing powder
Shimmering blush
Peach gloss
Tip 1: Use a self-tanner
Self-tanning products have long intimidated many women, but they've come a long way in recent years. Don't be afraid to use them. But be careful! For a smooth, impeccable complexion, read the following application tips.
Be sure to exfoliate and moisturize your skin the day before you apply the product.
On clean, dry skin, apply the self-tanner with the palms of your hands using a soft, smoothing motion. Don't skip any areas! Remember the neck, back of the neck, ears...
With a moist cotton ball, gently remove the product from the eyebrows and hairline.
Wash your hands well immediately following the application. Allow the self-tanner to develop, according to the directions on the package.
Here's a final tip. For a tanned look without the mess, every evening, add a few drops of self-tanner to your night cream. 
Tip 2: Choose the right cosmetics
For a healthy complexion, you need to choose the right products. Here are a few tips.
Always start by applying a smoothing primer or complexion enhancer. Liquid formulas even out skin tone, hide imperfections and extend the hold of makeup. Follow with your foundation or tinted moisturizer. When choosing foundation, avoid shades that are too dark or golden.
Bronzing powder is another great option. Use it only on the areas of your face that naturally protrude, like your forehead or cheekbones.
Blush is essential. For an instant boost, select iridescent hues. In the evening, you can even use bolder glitter products. They're great for reflecting light!
For the final touch, just add a hint of peach gloss to your lips.
By following these few simple tips, you'll get gorgeous results, day after day!
Pharmacy services
Need help choosing the best products for a healthy complexion? Drop by to see your
Uniprix beauty consultant
. She can steer you in the right direction!