One of the important jobs of your pharmacist is to monitor the drug therapies of patients. Laboratory tests (blood tests ) are one of the ways this is done. The goal? To make sure your treatment is safe and effective.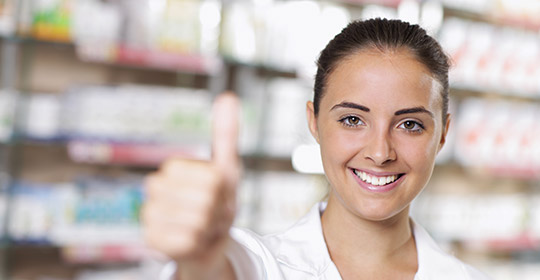 What types of laboratory tests can your pharmacist prescribe? 
Your pharmacist can prescribe certain laboratory tests to ensure that your medications are producing the results expected by your doctor. These tests will also help to prevent and detect any problems that may result from your treatment.
Here is the list of laboratory tests your pharmacist is authorized to prescribe:
Complete blood count (CBC)  → hemoglobin, white blood cell count, etc. 
INR  → For follow-up of patients on warfarin 
Creatinine  → Test to assess kidney function 
Electrolytes  → Blood levels of sodium, potassium, magnesium, etc. 
Alanine transaminase (ALT)  → Test to assess liver function 
Creatinine kinase (CK)  →  Test to assess muscle function 
Blood levels of certain medications  → phenytoin, digoxin, lithium, etc.
Glycemia  → Blood glucose levels 
Glycated hemoglobin (HbA1c)  → Evaluation for diabetic patients 
Lipid profile  → Blood levels of cholesterol and triglycerides
Thyroid-stimulating hormone (TSH)  → Thyroid gland test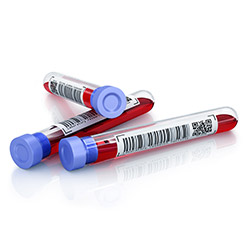 Before prescribing a laboratory test, your pharmacist will make sure the test has not recently been done. The test results will be sent to both your doctor and pharmacist for a concerted follow-up. Your pharmacist will then adjust your drug therapy as needed, in keeping with certain conditions, or refer you to your doctor at your earliest opportunity. 
Please note that you may need to book an appointment to avail yourself of this service. Ask a member of the pharmacy team for more information. Some Uniprix-affiliated pharmacies offer an online appointment booking service. Click here to find the nearest sales location offering this service. 

Remember that only doctors can provide diagnoses; this is why your pharmacist cannot prescribe X-rays or other tests to detect a health problem. 
Case example
Lawrence, 87, has been prescribed a new blood pressure medication. This medication can increase the levels of potassium in his blood, which can have serious consequences for his health. To check Lawrence's potassium levels, the pharmacist will prescribe a blood test at a test centre.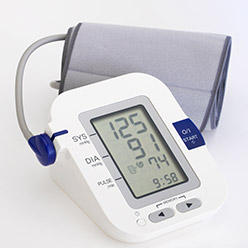 Pharmacy services
Your family pharmacists are accessible health professionals able to offer you a wide range of services. Talk to them! They are here for you!   
*Certain conditions must be respected. Fees may apply. Ask a member of the pharmacy team for more information. Pharmacists alone are responsible for the practice of pharmacy. They offer related services only on behalf of pharmacist-owners.