Did you know that even the winter sun can damage your skin? Just because it's cold outside, does not mean the sun is less dangerous. This is why you need to protect yourself from its ultraviolet (UV) rays by using a sunscreen with a sun protection factor (SPF) of at least 30.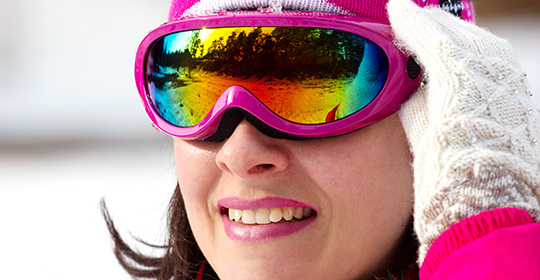 Prolonged sun exposure 
Snow reflects sun rays in such a way that a full day outdoors can easily leave you sunburnt.  If you're a big fan of winter sports, keep in mind that you can get a second-degree burn, which can cause blisters and significantly increase your risk of developing skin cancer.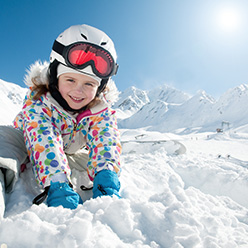 Most sunscreens currently available on the market provide protection that helps prevent damage caused by both UVA and UVB rays. 
Choosing the best sunscreen
Given the abundance of sunscreens lining store shelves , it's not always easy to figure out which one will be right for you. Here are product features to consider when selecting winter sun protection. 
•    Quality. Sunscreens are not all alike in terms of quality and price. Ask your pharmacist or beauty consultant to explain the differences among products, so you can get the one that offers the best value for your money. 
•    Hypoallergenic properties. Some people have sensitive, intolerant or allergic skin. This is an important factor to consider when selecting sun protection. Look for a formula specifically designed for people with sensitive skin. 
•    Photostability. For optimal performance, sunscreens must be formulated with UV filters that will not break down when exposed to sunlight. This property is knows as its "photostability." It makes a product more effective, for a longer period.
Meroxyl XL and Tinosorb S are the latest-generation UV filters. They are photostable and deliver a high degree of protection at a lower concentration compared to other active ingredients. This means a reduced risk of skin irritation. Great news for people with sensitive skin! 
Useful tips
•    Apply your sunscreen 30 minutes before going outside.
•    If you plan on staying out the entire day, you'll probably need to reapply more than once.
•    Use a lip balm with sunscreen to protect your lips.
•    Look for products with the Canadian Dermatology Association logo to make sure you also get protection against UVAs.
•    Remember to cleanse and moisturize your skin well, morning and night. Skin that receives proper care looks beautiful and healthy, all year round. 
•    Wear sunglasses, since UV rays are also damaging to eyes.
•    Don't forget the kids! Their skin is three times thinner than adult skin, making it more sensitive to the sun.
Important Reminder!
Sunscreen is not suitable for children under the age of 6 months. After 6 months, you can apply it to body parts not covered by clothing.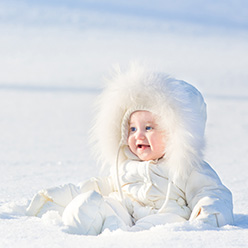 Pharmacy services
Need help in selecting the right product? Want advice on protecting yourself from the sun all year long? Just ask your family pharmacist !