You just found out you are pregnant and, already, well-meaning family and friends are giving you more advice than you can handle. Fish oil for a smarter baby, ginger for morning sickness, iron to prevent anemia – the list goes on and on! But which supplements do you actually need? What foods should you be eating to keep you and your baby healthy?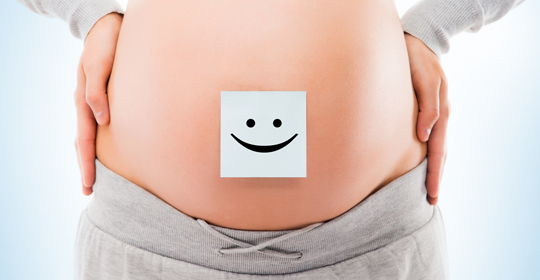 Folic acid: A must 
Folic acid, also known as vitamin B9 or folate, plays a critical role throughout pregnancy. It is essential for the development and maintenance of new embryonic cells and it decreases the risk of neural tube defects.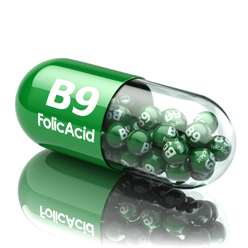 Since most pregnancies are unplanned – nearly 50% according to the Department of Obstetrics and Gynecology at the McGill University Health Centre – Health Canada recommends that all women of childbearing age take a daily multivitamin with folic acid.
 
Folic acid should be taken three months before conception until six weeks after childbirth. Women who nurse should continue supplementing until the baby is weaned.
The Society of Obstetricians and Gynaecologists of Canada recommends a daily folic acid dose of 0.4 to 1 mg for the majority of women. Certain health conditions, such as a family history of neural tube defects, diabetes or epilepsy, can require a daily dose of 4 to 5 mg. To find out how much folic acid you need, speak with your doctor or family pharmacist.
Iron: A strong ally
Iron is vital for your growing baby and placenta, especially during the last two trimesters of pregnancy. In addition, the third trimester is when babies store their own iron to cover their needs for this important mineral during their first six months of life outside the womb.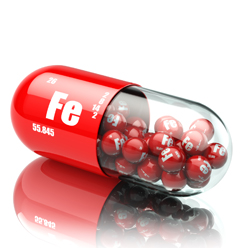 Iron deficiency can cause fatigue, anemia and a lower resistance to infections in the mother. It is also associated with a higher risk of premature birth and a lower birth weight. 
In addition to recommending folic acid, Health Canada suggests taking a multivitamin with 16 to 20 mg of iron and eating a balanced diet rich in iron and B9.
What about vitamin D and calcium? 
Vitamin D plays a critical role in the body's ability to absorb calcium, making it extremely important for the development of a baby's bones and teeth.
The recommended daily allowance (RDA) of vitamin D indicated by Health Canada is 600 IU (15 µg) for children and adults aged 9 to 70. The same recommendation applies to pregnant and nursing women. This RDA can be attained by eating a diet of foods rich in vitamin D, without the need for sun exposure. No systematic supplementation is recommended during pregnancy. That being said, most prenatal multivitamins contain 400 IU of vitamin D.
The RDA for calcium is 1,000 mg during pregnancy and nursing. As with vitamin D, there is no official recommendation regarding consuming this nutrient in supplement form. 
Before taking a vitamin or mineral supplement, ask your pharmacist for advice. 
Winning food combinations
One of the ways to get the most from your diet during pregnancy is to choose foods that contain at least two of the four essential vitamins and minerals you need: folic acid, iron, vitamin D and calcium. 
For example:
•    Lentils, white beans, sunflower seeds and poultry liver are high in folic acid and iron.
•    Broccoli and all vegetables of the cabbage family are rich in folic acid and calcium.
•    Milk, enriched soy, rice and almond beverages, salmon, sardines and mackerel contain vitamin D and calcium. 
Pharmacy services
If you're pregnant or planning a pregnancy, you'll be happy to learn that your family pharmacist can prescribe folic acid, vitamin or mineral supplements, upon consultation. Just ask about it! 
To avail yourself of this service, you may need to book an appointment with your family pharmacist. Ask a member of the pharmacy team for more details. Some Uniprix-affiliated pharmacies also offer an online appointment booking service. To locate the store nearest you providing this service, click here.