Approximately 70% of falls by people 65 and over occur at home. Did you know? Sadly, these incidents can have major consequences for our seniors, both on their health (fractures, death) and quality of life (reduced autonomy, fear, difficulty or restriction in carrying out certain activities).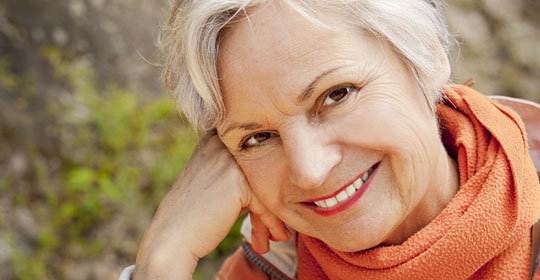 It's all about prevention!
Establishing effective prevention strategies is the best way to minimize the risk of falls in your day-to-day life.
Here are a few examples:
Get your vision and hearing tested on a regular basis.
Take your prescription and non-prescription medications correctly. If a medication makes you feel dizzy, talk to your family pharmacist about it.
If you drink alcohol, do so only in moderation.
Light up your living space. Use night lights in hallways and bathrooms.
Keep your floor and stairs free of clutter. Avoid throw rugs.
Install a grab bar near the shower, bathtub or toilette. Consider a bath seat so you can shower sitting down and a raised toilet seat to make it easier to sit down and get up.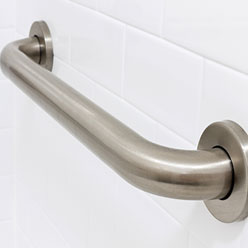 Use a non-skid mat inside the bathtub and a nonslip rug outside of it.
Immediately wipe up any water that spills on the bathroom floor.
Make sure all indoor and outdoor stairs are in good repair and equipped with a sturdy handrail.
Keep outdoor stairs clear in the fall and winter (have leaves, snow and ice removed and use salt or sand when necessary).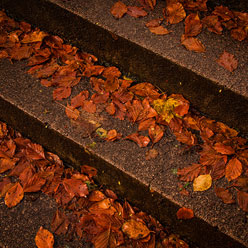 Wear shoes, boots and slippers with good support and a sturdy sole.
Winter safety
To enjoy a fall-free winter, choose a pair of well-insulated, waterproof boots with low, wide heels and thick, nonslip soles. Soles with removable studs are another good option. Just be sure you can easily put on and take off the studs, since they can be very slippery on smooth surfaces.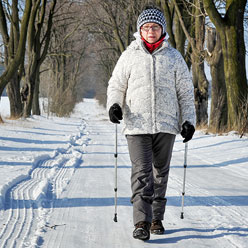 Mobility aids
Do you need to use an orthopedic device because of an injury, accident, loss of autonomy or disability? At www.uniprix.com, you will find a series of videos featuring valuable information on the safe and proper use of canes, crutches, walkers and wheelchairs.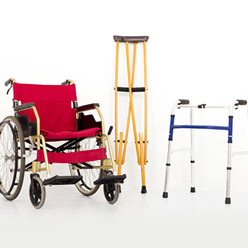 Pharmacy services
Looking for personalized advice on purchasing or adjusting an orthopedic device? Speak with your family pharmacist for information.