Nothing says summertime quite like a relaxing vacation…and insect bites and stings. Generally speaking, mosquito bites, by far the most common, are nothing to worry about. Unless, of course, you're allergic, in which case you need to be especially careful.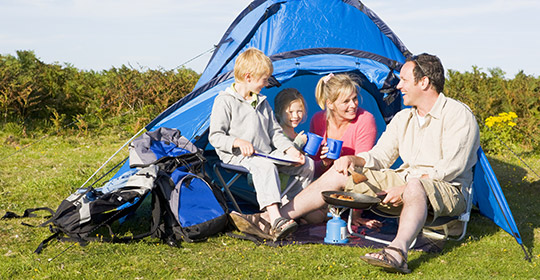 Causes
Some insects sting. These include:
Bees
Bumble bees
Wasps
Hornets.
When a bee stings, it sometimes leaves behind its stinger, which has a venom sac attached. This toxic liquid is then injected under the skin, destroying cells and causing immediate swelling. That is why it is important to rapidly remove the stinger with tweezers, while being careful not to crush the venom sac, if possible.
Other insects bite and suck blood. Examples of these are:
Ticks
Flies
Mosquitoes
Bedbugs
Fleas.
Insect repellents
To protect yourself from insect bites and stings, get into the habit of applying a thin layer of insect repellent in strategic areas (neck, ankles, clothing).
Products containing a 5-to-30-percent concentration of DEET provide adequate protection against insect bites. Choose a repellent that has a low DEET level and apply more often.
| | | |
| --- | --- | --- |
| Concentration of DEET | Approximate protection time | Recommended for children? |
| 30% | 6 hours | No |
| 15% | 5 hours | No |
Children
Under 6 months of age
Do not use insect repellent that contains DEET and avoid contact with mosquitoes by placing netting over strollers or by keeping infants in screened areas.
6 months to 2 years of age
Use an insect repellent with DEET (10% concentration or less) only if there is a risk of complications from insect bites. In such cases, apply only once a day.
From 2 to 12 years of age
Apply insect repellent with DEET (10% concentration or less), no more than three times a day.
Precautions
Avoid applying repellent on children's hands.
Prolonged use should be avoided, especially on children.
Wash treated skin with soap and water when protection is no longer necessary.
Do not use repellent on open wounds, sores or on irritated or sunburned skin.
Avoid breathing in spray mists. Use only in well-ventilated areas.
Prevention
In addition to using insect repellent, here are a few tips to prevent insect bites and stings:
Remain calm. Some insects, like bees and wasps, only sting when they feel threatened.
Wear long sleeves and pants; avoid bright-coloured clothing.
Do not wear perfume or hairspray.
Stay away from garbage cans and water sources.
And remember that insects are often attracted by perspiration, beer, sweet drinks and scented sunscreens.
Treatment options
Only time can cure insect bites and stings.
In the meantime, these few tips may help to reduce their associated symptoms.
Apply ice to lessen the pain and swelling and prevent the spread of the venom.
Use calamine lotion to reduce itchiness.
Take an antihistamine to decrease allergy symptoms.
Apply a paste made of baking soda and water on the bite to diminish the marks left behind.
If you have experienced a serious allergic reaction in the past, you should carry an epinephrine needle.
In-store health services
Do you have questions about insect repellents or how to treat symptoms caused by insect bites and stings? Talk to your pharmacist. He's there to help!