Income tax: List of prescription drug purchases
Get your list of prescription drug purchases
Your uniprix.com online account lets you view a summary of your prescription drug purchases. This very useful feature makes it possible to download and print a list of your transactions and those of your family members, making income tax preparation a bit easier.  

As simple as 1, 2, 3!
The new feature is extremely user-friendly. But first, you need to be registered for the online services of your Uniprix-affiliated pharmacist. Not registered yet? Go to the section below to learn more about our services or ask a member of our pharmacy team for your personalized access card and click here to sign up. 
If you already have an account, here is how to proceed: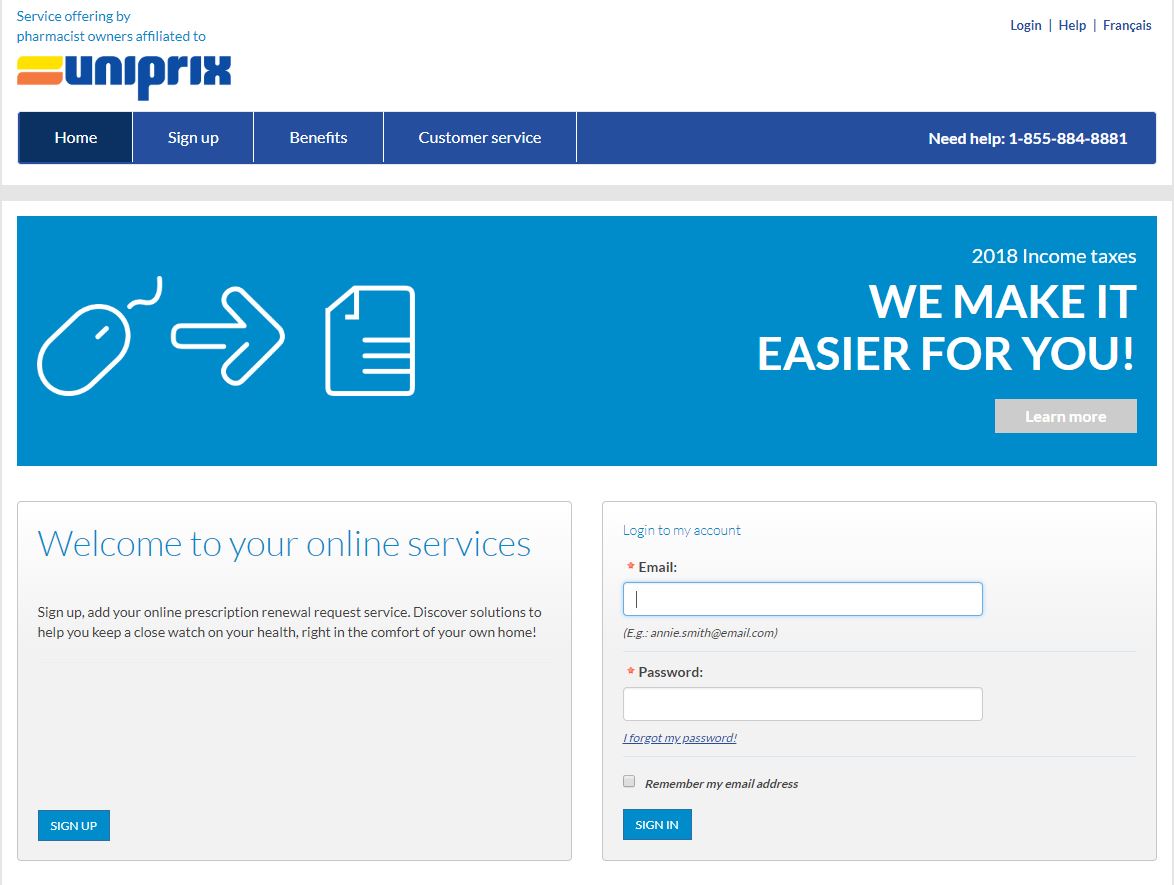 Login to your account
Click on the tab "List of transactions."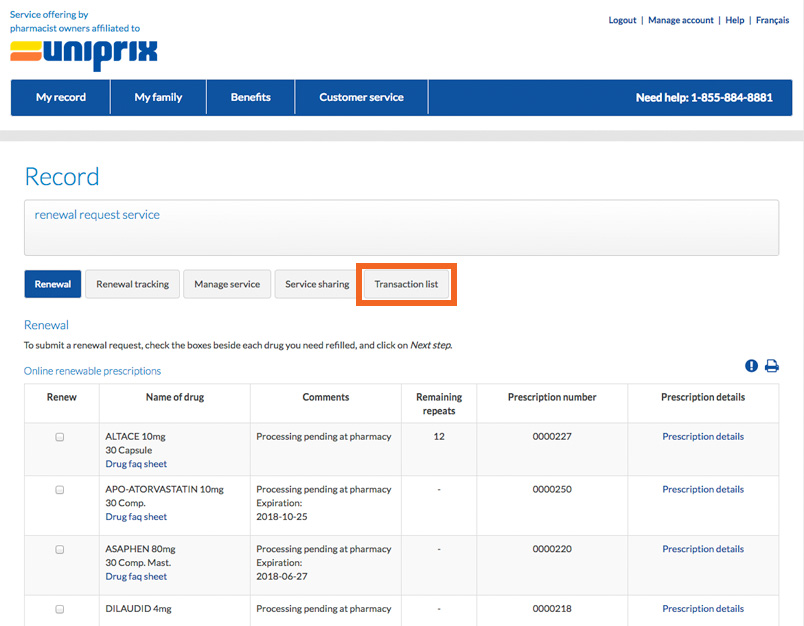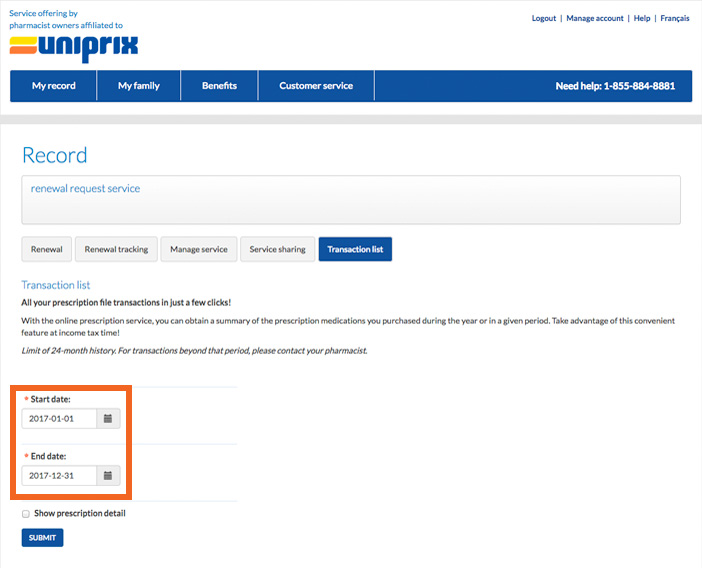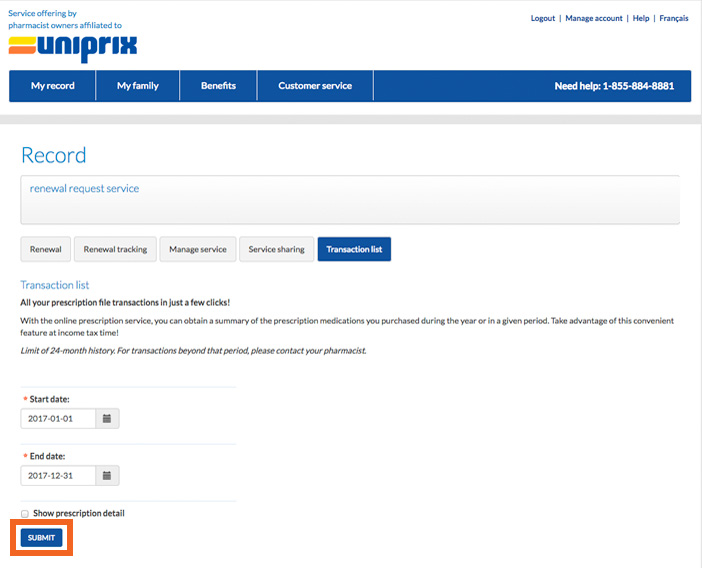 Your list is ready to be saved or printed.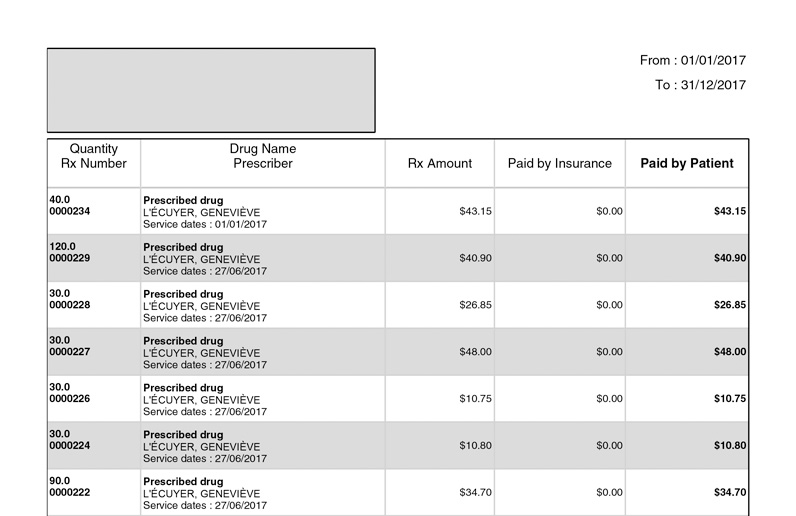 Online services making your life easier! 
Signing up for the online services offered by your Uniprix-affiliated pharmacist comes with a whole host of benefits. You can go online anytime, day or night, to: 
Access your drug file.  
Order prescriptions from your affiliated pharmacist and pick them up at a time of your choosing, without having to wait. 
Manage prescription renewal requests for your entire family from the same account, under My family.
Share access to an account with another user, with the Share function. It is especially useful for separated parents or caregivers.
Click here to access the prescription renewal request service .  
Pharmacy services
Would you like to sign up for the online services offered by your Uniprix-affiliated pharmacist ? If so, just go to the prescription counter of your pharmacy and ask for your personalized card. Ask about our mobile app, too. 
The pharmacy services presented in this section are offered by pharmacist owners who are affiliated with Uniprix. The pharmacists are solely responsible for the professional activities carried out during the practice of pharmacy. These services are offered in participating pharmacies only. Certain fees and conditions may apply.

* The information contained herein is provided for informational purposes only and is not intended to provide complete information on the subject matter or to replace the advice of a health professional. This information does not constitute medical consultation, diagnosis or opinion and should not be interpreted as such. Please consult your health care provider if you have any questions about your health, medications or treatment.