What is the Perspiration or the Excessive Sweating?
Some people perspire more than others – a lot more! Underarms, hands, feet and, at times, the entire body can be involved. Excessive sweating can be an uncomfortable, unpleasant problem that can compromise the quality of a person's professional and personal life.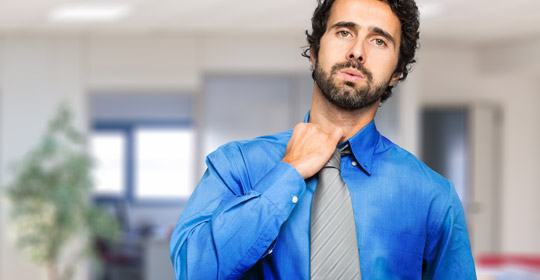 Why do we perspire?
Perspiration is a physiological function that helps regulate body temperature to maintain it at an optimal level. Excessive sweating – a.k.a. hyperhidrosis – occurs when the quantity of perspiration produced exceeds the body's thermal regulation needs.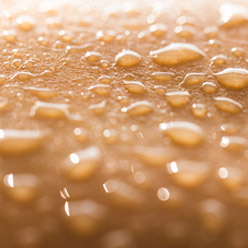 Types of Excessive Sweating
There are two types of hyperhidrosis: focal and generalized. As the name suggests, focal hyperhidrosis affects one or more specific areas of the body, such as the underarms, palms of the hands, soles of the feet, and, in some cases, the face, groin and perineum. As for generalized hyperhidrosis, it involves the entire body.
For the most part, excessive sweating has no known cause and is associated with emotions: stress, fear, etc. It is known as primary hyperhidrosis.
Hyperhidrosis, however, can also be the result of a health problem (infection, hyperthyroidism, diabetes, menopause, etc.) or the side effect of a drug. These cases are known as secondary hyperhidrosis.
Treatment options of Excessive Sweating
Excessive sweating has no cure, but it is possible to reduce symptoms. For secondary hyperhidrosis, the underlying cause will need to be addressed. In all cases, the treatment can involve a topical, oral or medical approach that will vary according to the severity of the problem.
Non-pharmacological approaches
Spend more time in places where the temperature and humidity are low.
Avoid hot beverages, alcohol and spicy foods.
Wear lightweight, breathable fabrics (e.g. natural fibres such as cotton, wool, silk, etc.).
Maintain good personal hygiene and thoroughly dry your skin after showering.
Learn how to stay calm and practise relaxation techniques.
Topical treatments
Localized application of an aluminum chloride solution. This treatment comes in different concentrations. The general recommendation is to start gradually based on results and on the skin's ability to tolerate potential irritation.
Localized application of an aluminum chloride and salicylic acid gel. This treatment is believed to penetrate the epidermis more easily due to the acid content, making it more effective.
Topical treatments, which you'll find at your local pharmacy, are available without a prescription. Your family pharmacist can help you choose the best product for your needs and give you information on how and how often to use it.
Oral treatment
Anticholinergic drugs to minimize sweating. This treatment often comes with numerous unwanted side effects, some worse than the condition itself. It is generally not recommended, unless otherwise indicated by a doctor.
Medical interventions
Electrotherapeutic treatment (iontophoresis)  to reduce the production of sweat
Injections of botulinum toxin (Botox) to temporarily stop perspiration (for about six months)
Surgery (e.g. removal of sweat glands in the underarm area)
Pharmacy services
It can be embarrassing to talk about this issue, but remember that your family pharmacists are here to help. They can give you information on available treatments or refer you to the right health professional, as the case may be. Just ask!