Hand, foot and mouth disease
Hand, foot and mouth disease (HFMD) is a highly contagious infection that typically spreads among young children, usually as a result of a coxsackie virus (CAV-16). HFMD occurs in waves during summer and early fall.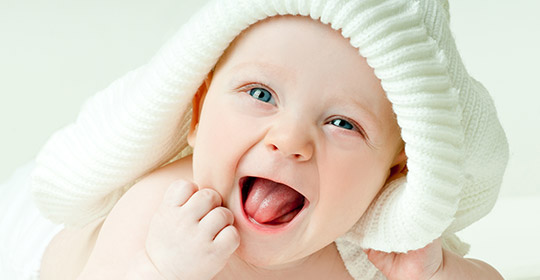 Symptoms
After an incubation period of four to six days, the virus produces the following symptoms in those infected:
Fever
Mouth sores (small painful ulcers)
Skin rash (small red blisters) on the palms of the hands, soles of the feet, buttocks and sometimes elsewhere
Sore throat
Loss of appetite
Vomiting or diarrhea
Headaches
The disease can last for seven to ten days, during which it is most contagious. The virus can also be present in a person's stool for several weeks after the onset of initial symptoms.
While rare, complications, such as encephalitis, viral meningitis and pulmonary edema or hemorrhage can develop.  If this situation does occur, it is usually when the disease is caused by enterovirus 71 (EV-71).
See a doctor immediately if your child presents any of these symptoms:
Frequent vomiting
Signs of dehydration (e.g. decreased urination, dry mouth and skin)
Rapid breathing
Severe sore throat
Significant headache with a stiff neck
State of confusion or grogginess
Transmission and prevention
Children, and occasionally adults, contract the disease in one of two ways:
Direct contact with the saliva or stool of an infected person
Indirect contact with contaminated objects or surfaces
The most effective ways to keep the disease from spreading is to make sure that those infected and their loved ones wash their hands frequently and thoroughly and to disinfect all contaminated surfaces and objects (diaper-changing areas, toilet bowls, soiled clothes, etc.).
Care and treatment
HFMD requires no special treatment and cannot be cured with medication or antibiotics. But here are a few things you can do to help your child feel better.
Do not break the blisters.
Administer acetaminophen or ibuprofen to ease the fever and discomfort caused by the mouth sores.
If your child is old enough, teach him or her to gargle with a mix of lukewarm water and salt to reduce the pain of the sore throat (1/2 tsp of salt in 1 cup of lukewarm water)
Keep your child well hydrated with plenty of water or milk. Avoid fruit juice, since its high acid content can increase pain.
If a sore throat is keeping your child from eating, offer him or her cold, soft food, such as apple sauce or yogurt.
Pharmacy services
Do you have questions about HFMD or any other health matter? Talk to your family pharmacist for answers!