National Blood Donor Week, which runs every year in June, and World Blood Donor Day on June 14 provide an opportunity to celebrate the generosity of blood donors and raise awareness of the importance of giving blood, especially during the critical summer months when a shortage of blood products often occurs.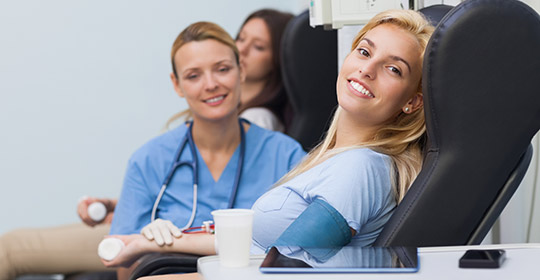 The importance of giving blood
Did you know that in Quebec…
1,000 blood donations are needed every day in hospitals to meet the needs of the population.
Someone needs blood every 80 seconds.
Only 3% of people who can give blood actually do so.
Who can give blood?
Anyone who is at least 18 years of age can give blood every 56 days, provided they meet the qualification criteria set by Héma-Québec. To ensure the safety of both donors and recipients, a person may be excluded from giving blood, either temporarily or permanently.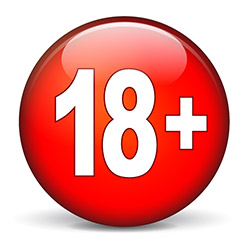 The day of donation
Before giving blood, make sure you are well hydrated. When you arrive at the donation site, a nurse will check your pulse, blood pressure, temperature and hemoglobin (iron level). You will also be asked to fill out a questionnaire on high-risk behaviour related to communicable diseases.
 
The donation itself lasts about 10 minutes, during which time 450 ml of blood is collected. Giving blood is perfectly safe. The needle and other materials used are new, sterile, sealed and discarded after each donation, making it impossible to contract a disease.
Immediately after giving blood, you will need to rest, drink at least 500 ml of liquids to replace lost fluids and follow the instructions of the nurse.
Types of donations
In addition to the "whole blood" donation, you can also give other blood components, such as plasma (every 6 days) and platelets (every 14 days). To learn more on these donation types and on umbilical blood donations, go to hema-quebec.qc.ca.
Blood donations are also categorized according to whether or not they are intended for a specific person. Here is a brief glossary to help you better understand:
Allogeneic donation: Donation made for an unknown patient.
Autologous donation: Banking of one's own blood for special circumstances (e.g. upcoming surgery requiring a blood transfusion).
Directed donation: Donation collected from a donor selected by a patient who must undergo surgery; this type of donation is made primarily by a patient's relatives.
Pharmacy services
Your family pharmacist can answer any questions you may have about your health or drug therapy. Just ask!