Troubled by sore muscles, aching joints or a sprain? Topical pain relievers can help with these ailments. Let's see what options are available to you.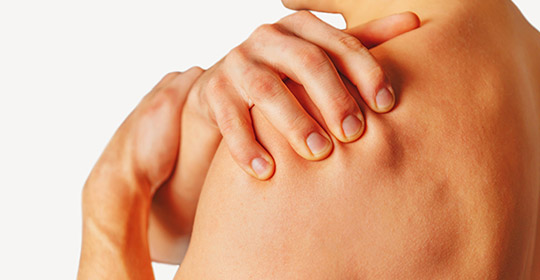 Who should use them
Topical pain relievers  – or analgesics – go to work where they are applied. They are an option to be considered by people who wish to avoid oral pain relievers due to side effects or an allergy, and for those who obtain no relief from acetaminophen.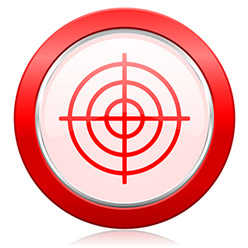 You need to use these products with caution, since some formulas have high enough concentrations which, when absorbed by the body, can produce unwanted side effects or interact with other medications you may be taking.
How they work
Different topical pain relievers have different action mechanisms. They fall into two main categories: those with a non-steroidal anti-inflammatory (NSAI) effect and those that act by counter-irritation.

Non-steroidal anti-inflammatory products penetrate the epidermis and neutralize the inflammatory process at work in the affected area. They are recommended for strains, sprains and chronic pain due to musculoskeletal disorders: tendinitis, bursitis, epicondylitis ("tennis elbow"), carpal tunnel syndrome and back pain. They have the same contraindications as oral NSAI products.  
Counterirritants work by temporarily irritating skin and stimulating nerve endings, which are responsible for the pain in the muscle or joint just beneath the skin. They are formulated with a variety of ingredients, such as salicylate, capsaicin, zucapsaicin, camphor, eucalyptus, menthol or herbal extracts. They deliver a hot or cold sensation and are useful during physical therapy massages.
Here is an overview of the effects of topical pain relief creams, gels, patches and sprays:
 
Effects
Active Ingredients 
Relieves Muscle Pain
Relieves Joint Pain
Reduces Inflammation
Capsaicin, camphor,eucalyptus,menthol  
X
X
 
Salicylates
X
X
X
Diclofenac (NSAI)
X
X
X

Expert tips from your pharmacist
For the safe use of topical pain relievers, follow these general tips from your family pharmacist:
Employ them for external use only.
Never apply to damaged skin.
Avoid all contact with eyes or mucous membranes.
Do not inhale the fumes of pain relief sprays.
Do not use under a tight bandage or other dressing that does not let skin breathe.
Avoid wearing a pain relief patch for more than 8 hours.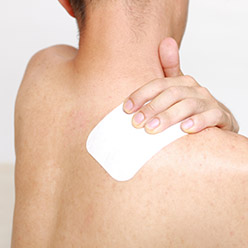 Do not use in combination with heat therapy, since this can cause burns or irritation.
Do not use if you are allergic to any of the ingredients contained in a given product.
Pharmacy services
When it comes to choosing the right topical pain reliever, your family pharmacists are your best sources of information and advice. Talk to them: it's what their job is all about!