What is conjunctivitis?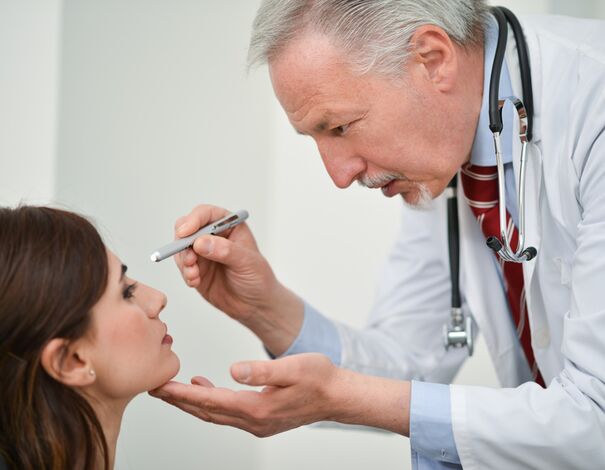 Conjunctivitis is an inflammation of the conjunctiva, the membrane that lines the inside of the eyelids and folds up on the white of the eye. The conjunctiva has a protective function above all, since it prevents foreign bodies from entering the eye. It also produces the liquid that lubricates the eye.
What are the causes of conjunctivitis?
Conjunctivitis can be caused by a virus, bacteria, allergies or contact with an irritant. 
When caused by a virus or bacteria, it is usually highly contagious. 
Conjunctivitis: when should we be concerned?
Either of the following symptoms may be present when a person has conjunctivitis:
Sensation of scratching or sand in the eye
Redness of the white of the eye
Swelling of the eyelids
Watery eyes
Eyes crusty on waking, especially when conjunctivitis is caused by bacteria
Conjunctivitis may affect only one eye or be present in both eyes.
How to effectively treat conjunctivitis?
Viral conjunctivitis is often associated with a cold, when the eyes are contaminated by nasal secretions. It is contagious, but it usually disappears on its own within a few days. Antibiotics are useless to treat it because they do not act on viruses. 
Bacterial conjunctivitis, on the other hand, is caused by various types of bacteria. It is also contagious. It is treated with an ointment or antibiotic drops. Some drops are available behind the counter after a consultation with the pharmacist, but most must be prescribed by a doctor or optometrist. Children with bacterial conjunctivitis can return to school or daycare 24 hours after starting antibiotic treatment, if their general condition is good. 
Since these latter types of conjunctivitis are contagious, the infected person must take every precaution not to transmit the disease: 
Wash hands frequently, especially after touching your eyes.
Relieve conjunctivitis caused by allergies with drops specially designed for this indication. 
Conjunctivitis caused by contact with an irritant (e. g. pool chlorine) usually disappears within a few hours without treatment. 
Lubricating drops can also be used to clean the affected eye. 
Applying fresh compresses can help to relieve irritation and discomfort. (It is important to use a different compress for each eye.)  

Pharmacy services
Red and itchy eyes? Consult your family pharmacist. It will help you determine what type of conjunctivitis it is and provide you with helpful tips to relieve it. 
Did you know that? Your pharmacist may also prescribe* medications for some minor health problems, including allergic conjunctivitis, when the treatment and diagnosis are already known. A consultation with your pharmacist is essential to assess whether you meet the prescription criteria.
It may be necessary to make an appointment to benefit from this service. Ask the laboratory team for more details. 
Some Uniprix-affiliated pharmacies offer an online appointment scheduling service. To find the pharmacy nearest you that offers this service, click here.