All too often, the challenges and demands of everyday life leave us feeling stressed. You can be sitting at your desk when all of a sudden you feel a wave of stress coming on. Luckily, there are activities you can incorporate into your day-to-day routine to reduce those stress-induced heart palpitations, such as exercise, meditation, visualization, and last but not least... breathing! Whenever you feel gripped by stress, try some breathing exercises and in just a few seconds, you'll feel more relaxed.
Take the time to breathe
Taking a moment every day to just breathe is beneficial for your body in many ways. Practising conscious breathing helps regulate cortisol (the stress hormone), blood pressure, pain, and heart rate. It also stimulates blood flow and endorphin production (which helps combat depression), improves sleep quality, brings you to a new state of awareness, and helps you better manage your emotions, especially negative ones. Not a bad list!
Stress-relieving breathing exercise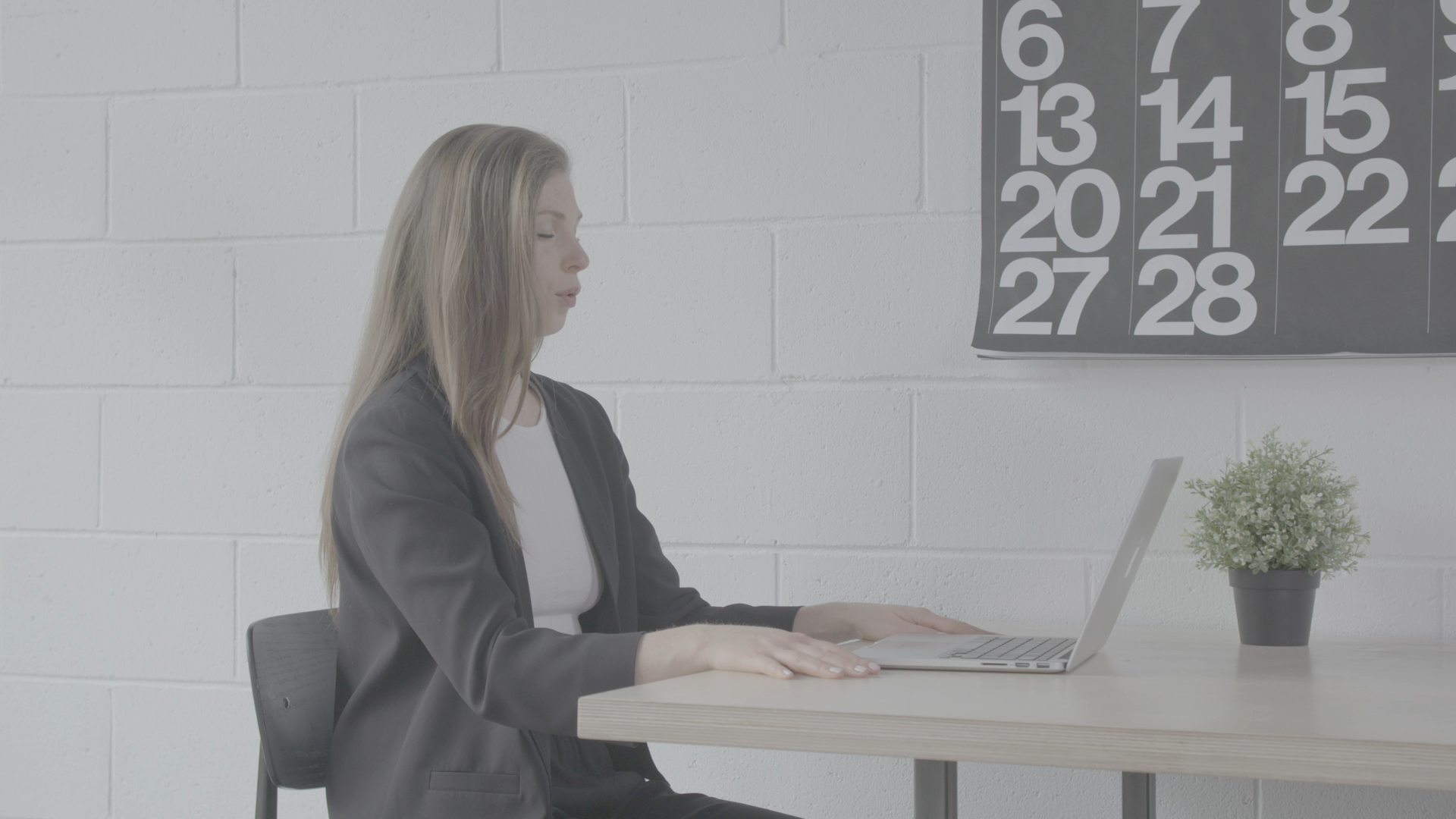 Duration: As long as you need
Repetition: Repeat as often as you need
Ideally, try to find a comfortable and zen-like place—one that's conducive to physical and mental relaxation. Turn off your monitor and put your phone on silent. Sit with your feet firm to the floor, your back straight, and your shoulders relaxed. Close your eyes, take in a deep breath through your nose, and count 5 seconds. Fill your lungs with air, expanding your chest. Breathe out through your mouth for 5 seconds, drawing in your stomach until all the air is pushed out.
Repeat 5 times, or as many times as you need.
Now that you feel more relaxed, you can get back to your daily activities!
The great thing about this exercise is that it reduces stress, and lowers blood pressure and heart rate. Taking the time to breathe is important when your body is in crisis mode. Breathing is the best, because it has a direct, positive effect on the body!