Are you pregnant or trying to conceive? Wondering about the risks associated with alcohol consumption during pregnancy?  Let's separate fact from fiction so you can make the right choices for you and your baby.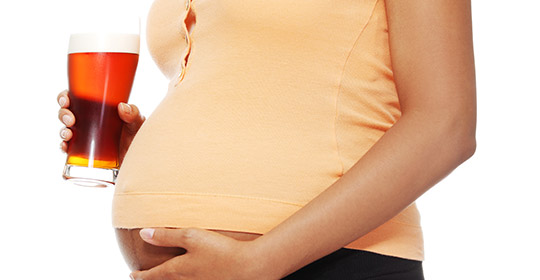 What we do know
The one thing we know for sure is that any alcohol consumed by the mother during pregnancy crosses the placenta. This toxic substance travels from the mother's bloodstream to the baby's.
As a result, drinking during pregnancy can be harmful to both mother and child.
    
Pregnant woman: Greater risk of miscarriage, premature birth and still birth.
Baby: Increased risk of defects, intellectual impairment, learning difficulties, behavioural problems, growth delays and problems with social interaction.
The level of risk rises with the quantity of alcohol consumed. In other words, the more a mother drinks (e.g. on a special occasion) or the more often she drinks, the greater the chance of problems occurring.
Genetic anomalies such as Down syndrome cannot be avoided, but those associated with drinking are completely preventable.
What we don't know
It is clear that drinking alcohol during pregnancy entails significant risks. What the scientific evidence has not been able to establish, however, is the quantity of alcohol that can be safely consumed while pregnant.
For this reason, the recommendation is to abstain from all types of alcohol at every stage of pregnancy.
Since it is difficult to pinpoint the exact moment of conception, public health organizations, such as the Quebec Ministry of Health and Social Services, the Society of Obstetricians and Gynaecologists of Canada and Éduc'alcool all advise women to stop drinking as soon as they start trying to get pregnant.
A little encouragement
So you've opted for abstinence in order to increase your chances of having a healthy baby? Here are a few tips that can help:
Find virgin cocktail recipes so you too can celebrate on special occasions.
Instead of relaxing with a drink, try a relaxing activity, such as a bath, a good book or a massage.
Explain your decision to your spouse, friends and family. This will help them respect your wishes and give you the support you need.
Need help?
If you have other questions about alcohol and pregnancy, talk to your family pharmacists. They will be more than happy to give you advice or refer you to the appropriate resources.