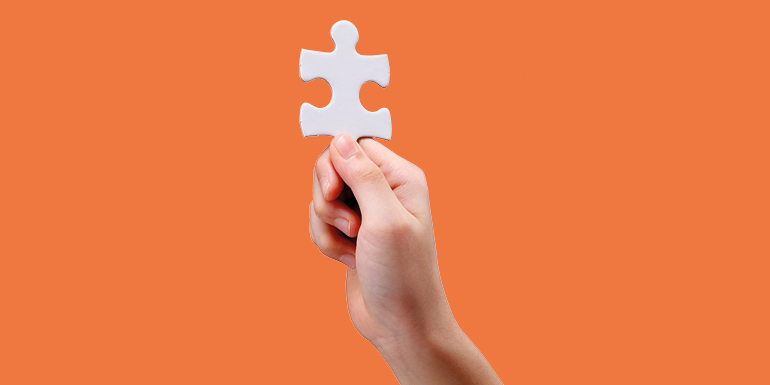 To help you break free from boredom and stay connected despite social distancing, we've put together a handful of activities to keep you stimulated and entertained at home.
Train your brain
Did you know that it's possible to increase your brain power? Studies show that brain games can improve your cognitive abilities. Plus, they're fun! Here are a few games you can play:
Chess
Solitaire
Word search
Crosswords
Sudoku
Puzzles
Learn something new
During quarantine, you have more time to master skills and expand your knowledge. It's the perfect opportunity to reinvigorate your day and explore something new. Here are a few ideas you can try:
Learning a new language
Cooking
Gardening
Knitting
Playing an instrument
Photography
Arts and crafts
Writing/journaling
Stay in shape
It's a known fact that physical activity is beneficial for everyone. At home, you need to be creative to stay in shape, but above all, it's important to have a safe space to work out. Respect your limits to reduce the risk of injury. Explore:
Yoga
Tai-chi
Dancing
Interactive workout games, e.g. Wii Fit and Playstation Move
Gentle exercise such as stretching
Exercising for the 50+: Move 50plus
20-day wellness challenge
A daily wellness challenge will keep you healthy and improve your quality of life. Take a few minutes every day to achieve your goal!
Day 1
Meditate for a few minutes.
Day 2
Reconnect with an old friend.
Day 3
Try something new.
Day 4
Add some green veggies to your meals.
Day 5
Declutter something.
Day 6
Treat yourself to a home spa treatment.
Day 7
Call someone who is alone.
Day 8
Curl up and watch a good movie or TV series.
Day 9
Drink only water today.
Day 10
Try a new physical activity.
Day 11
Adopt a new zero-waste initiative.
Day 12
Express gratitude.
Day 13
Go for a walk outside while keeping in mind public health recommendations.
Day 14
Enjoy a nice bubble bath.
Day 15
Cook up a tasty, well-balanced meal.
Day 16
Unsubscribe from Facebook and other social media profiles that don't spark joy.
Day 17
Go to bed 30 minutes earlier.
Day 18
Have a meatless day.
Day 19
Write some anecdotes that bring back fond memories.
Day 20
Turn off your smartphone for an evening.
Bring back some memories
Why keep your photos hidden in your smartphone or on your computer? Take the time to sort them and have them printed. Uniprix offers you several print options: collages, canvases, calendars, cards, puzzles, mugs, etc. Discover our vast selection of items.
Take advantage of our promotions from April 23 to May 13, including home delivery!
Find out more: https://photo.uniprix.com/en/promotions/