(2,5-Dioxo-4-imidazolidinyl) urea, 5-ureidohydantoine.
Of natural origin, allantoin is derived from the comfrey plant. It can be synthesized in a laboratory.
Allantoin is famous for its hydrating, soothing and anti-irritating properties. It is a potent ingredient, even at lower concentrations (over 0.1%)1.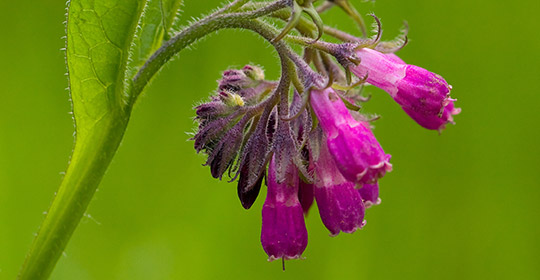 Allantoin is used for wound healing, burns and cutaneous ulcers. It aids in cell regeneration and granulation (skin repair step) of the skin2.
Vichy Podexine Foot Repair cream, RoC Peel-Ex Micropeeling kit, RoC Calmance Soothing hydrating cream, Avène Cold Cream Body Emulsion, La Roche-Posay Xerand Hand repair cream.