Professional makeup artist, turned Youtube partner, turned blogger Cynthia Dulude is a leading reference in makeup! Here is her suggestion for a gorgeous, runway-inspired makeup look.  
Straight from the catwalk
Are you in your 30s? Here is a classic chic look that will let you go from the office to happy hour. This runway-inspired routine, featuring the cat eye and a bold lip, is fast and easy to do at home.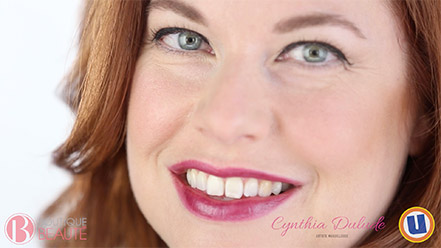 Complexion
To begin, make sure you adopt and follow a skin care routine that is right for your age group. During your 30s, start thinking about combining a serum with your moisturizer and, if necessary, adding a special product specially formulated for the delicate eye contour area. Let's now move on to makeup!
Even out your skin tone with a satin finish foundation. Apply it with a brush, starting from the middle of the face, moving outward and down.
Use a cream concealer to camouflage any hints of blue, purple or red beneath your eyes.
To add radiance, dab on small dots of illuminator to the darker areas of your face. Blend with your finger following a triangle pattern under the eyes and along your brow bone.
Set your concealer with loose translucent powder.
End this step by sculpting your cheekbones with bronzing powder. Add it to the hollow of your cheeks for a slimmer looking face.
Eyes
This look features big, beautiful doe eyes. It is simple to recreate if you follow these steps.
Apply an eye shadow in a colour lighter than your skin to your entire eyelid.
Apply taupe eye shadow to the crease to make eyes look bigger.
Define the lash line with black liner. Make the line thin in the inner corner, gradually thicker as you move outward and flick it upward to create a winged tip.
For that wide-awake look, apply white or beige khol eyeliner to the inner rim of the eye. The effect is immediate!
Grab your black thickening mascara and add two coats, but only to the upper lashes.
To frame your eyes, finish off by grooming your eyebrows. You want them natural, so choose an eyebrow powder closely matching your hair colour.
Quick tip
For everyday makeup, Cynthia recommends the following:
Go for neutral, rather than bold eye shadows, since they go well with everything.
Avoid mascara on the lower lashes on days when you have dark under-eye circles; this will only make them more obvious.
Lips
End by tracing your lip contour and filling in the rest of your lips with a raspberry lip liner. Berry shades pair well with all eye and hair colours. Complete your classic chic look with a coat of matching lipstick.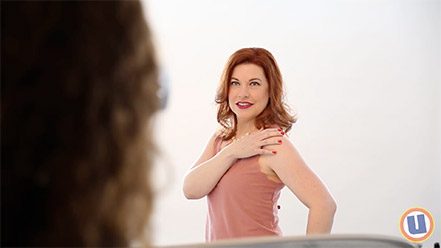 There you have it: A modern, feminine, sexy look that's perfect for the 30-year-old woman, thanks to Cynthia Dulude for Uniprix! Click here for more tips and tricks and to watch the tutorial.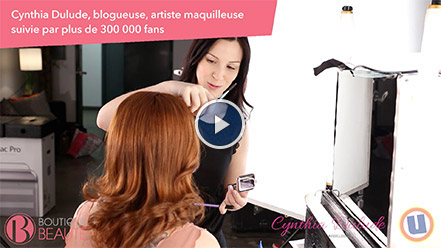 Pharmacy services
Inspired to try it? Drop by your local Uniprix and speak with your beauty consultant. She will help you find the products used by Cynthia Dulude.
Looking for more helpful health and beauty tips? Interested in receiving special offers? Click here and sign up for our newsletter today.