Some people are more prone to the harmful effects of the sun's rays. To choose a sunscreen that suits your needs, you must understand your skin and know your habits when it comes to sun exposure.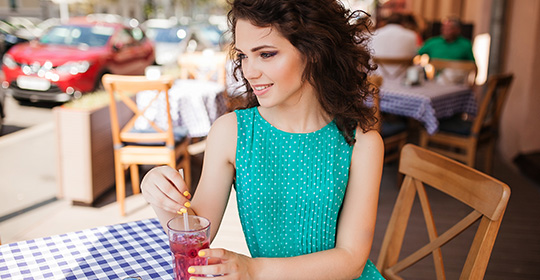 Your needs, your sun protection!
The Canadian Dermatology Association (CDA) advises all Canadians to use a sunscreen with a sun protection factor (SPF) of at least 30. This general recommendation can, however, be adjusted based on someone's specific lifestyle and traits. Here are some basic guidelines to help you choose the level of sun protection that is right for you.
SPF 60 products can be a good option if you: 
•    Have extremely sensitive skin that burns easily when exposed to the sun; 
•    Have fair skin, red or blond hair and light-coloured eyes;  
•    Do outdoor activities all day; 
•    Take part in activities at high altitudes or travel to tropical destinations. 
SPF 45 products are a smart choice if you: 
•    Have sensitive skin and/or are among those who, while fair skinned, still tan lightly when exposed to the sun; 
•    Stay in the sun for a few hours at a time (i.e. an afternoon at the beach or a hike in the mountains). 
SPF 30 products are ideal if you:
•    Tan easily; 
•    Stay outdoors for a short time. 
SPF 15 products can be considered if you:
•    Have matte skin that tans easily; 
•    Rarely burn; 
•    Enjoy only moderate exposure to the sun (going in and out throughout the day). 
Important! 
Remember that even sunscreen with an SPF tailored to your specific needs will not provide suitable protection if you do not use enough product or if you do not reapply it as often as needed. In fact, you should apply a generous quantity of sunscreen 20 minutes before going outside and reapply every two hours, as well as after swimming, exercising vigorously or perspiring heavily.
More sun protection tips
Limit your exposure to the sun 
•    Schedule outdoor activities when UV rays are at their weakest: before 11 a.m. and after 4 p.m. (from April to October).
•    Keep children under the age of one out of the sun. 
•    Remember that water, sand, snow and even concrete reflect the sun's burning rays.
Seek shade
•    Find shade under trees, buildings.
•    Use shade umbrellas.
•    Keep playpens, strollers and carriages in shaded areas.
Cover up (recommended clothing)
•    Wear a wide brim hat.
•    Protect arms and legs with loose-fitting, tightly woven clothing that covers most of your skin.
•    Have children wear a T-shirt over their bathing suits.
Pharmacy services
When it comes to choosing the right sun protection product, don't hesitate to consult your family pharmacist or beauty consultant : they are a reliable source of information.