The countdown is on! In a few days, you will be taking off for your vacation. You may be bursting with excitement, but before you zip up your suitcase, take a few moments to make sure you have packed all the essentials you will need for your trip.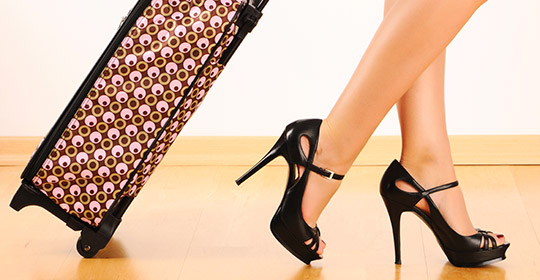 Travel beauty kit checklist

When packing for a vacation, there are just so many things to remember – clothes, shoes, accessories, important papers, pharmacy kit, camera, books and, of course, toiletries. To make your life a bit easier, here is a checklist of essential beauty items you'll want to have with you on your trip.
 
| Hygiene Products | Beauty Products | Accessories |
| --- | --- | --- |
| Shower gel  | Sunscreen and after-sun cream | Sunglasses |
| Deodorant  | Sunscreen lip balm | Nail file and clipper |
| Shampoo, conditioner and dry shampoo | Moisturizer | Cotton swabs |
| Toothpaste, dental floss, toothbrush | Waterproof mascara | Cotton pads |
| Makeup removal cloths or micellar water  |  Eyeliner  | Tweezers |
| Bathing suit detergent   | Lipstick or gloss | Hair brush and accessories |
| Tampons and pads | Nail polish strips | Hair styling tools (dryer, iron, etc.) and travel plug adapter |
| Mosquito repellent | Perfume | Disposable razors and shaving cream |
Quick Tips!
These clever little tricks should help you lighten your load and limit the number of items you need to pack.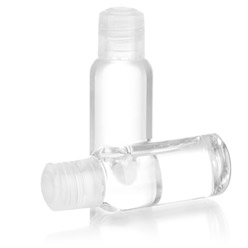 Bring multipurpose products (e.g. 2 in 1 shampoo and conditioner).
Purchase a set of travel-size containers at your local pharmacy and fill them up with your regular products.
Transfer your perfume into an unbreakable spray bottle to avoid spillage in your suitcase.
The little extras
If the size of your vanity case permits, why not pack a few little extras to make the most of the sun during your vacation. Here are some great suggestions:
Oil foam cleanser to pamper your skin after exposing it to sun, sand, salt and chlorine
Pearly body cream to soothe skin and leave it glowing after a full day in the great outdoors
Shimmery bronzing powder for a sun-kissed complexion at night, even if you stayed in the shade all day  
Self-tanner to be applied before going to bed to accelerate your tan or minimize the look of tan lines
Rinse-free hair lightening jelly to gradually lighten your natural hair colour for super summery locks
No room in your luggage for these great products? The Boutique Beauté at your local Uniprix offers a full range of travel bags in all sizes and styles.  
Destination and restrictions
Your travel destination and the length of your stay also influence what you put in your beauty kit, or at least the size of products you select. For example, you will not pack the same way for a weekend getaway, a summer escapade to a domestic location, a trip down south or a vacation to Europe.  

In addition, airline regulations are now extremely strict when it comes to the type of luggage you can and cannot check or carry on board with you. Here are some helpful pointers to keep in mind: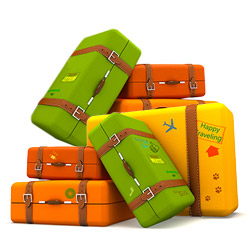 Carry-on baggage
Liquids, gels and aerosols are permitted in your carry-on baggage under these conditions:
 
They are in containers of 100 ml/100 g or less.
The containers are placed in 1 clear, closed and resealable plastic bag no larger than 1 litre. Note: Only 1 bag per passenger is allowed.

If you usually like to pack your beauty kit in your carry-on bag (in case your suitcase is lost or late), you will need to be sure you comply with the above restrictions. Otherwise, it could be confiscated at the security checkpoint.
 
Checked baggage
Liquids, gels and aerosols (e.g. hairspray, medicines containing alcohol and perfume) are accepted in checked baggage only if:
 
Their total capacity does not exceed 2 L or 2 kg.
The net capacity of each item does not exceed 500 ml or 500 g.

There are also restrictions pertaining to gas-operated curling irons, so be sure to do your research before you leave!
 
Pharmacy services

Almost ready for take-off? For last-minute tips or purchases, talk to your Uniprix beauty consultant. She'll be more than happy to help!

Looking for more helpful health and beauty tips? Interested in receiving special offers? Click here and sign up for our newsletter today!