Your pharmacist can adjust prescriptions
At times, a doctor may write a prescription that may not be suitable for you for any number of reasons. As an expert on medication and everything that goes with it, your family pharmacist can easily remedy the situation in your best interest.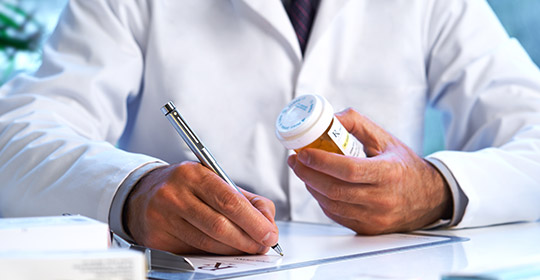 Why adjust a prescription? 
With a new prescription or during the course of a treatment, your pharmacist may need to adjust your medication for a variety of reasons. Here are a few:
To improve your tolerance of the medication (avoid side effects)
To manage interaction between two drugs you are taking
To make sure the dosage is right for you based on your clinical parameters (e.g. weight, age, kidney function) 
To prevent serious damage to your health. 
These adjustments are made to ensure your medications are safely working for you with the fewest unwanted side effects.  
Possible types of adjustments
To reach these objectives, your pharmacist can make several types of adjustments to your prescription. For example, he or she can:
Change the form of a medication (e.g. from a tablet to a liquid for patients experiencing difficulty swallowing)
Modify the regimen by adjusting the frequency or time of day the medication should be taken 
Adjust the quantity (e.g. to facilitate the management of medications) 
Change the dose to reach a therapeutic target (e.g. specific blood pressure number) or reduce adverse effects.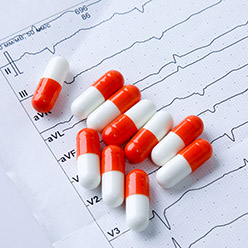 Please note that you may need to book an appointment to avail yourself of this service. Ask a member of the pharmacy team for more information. Some Uniprix-affiliated pharmacies offer an online appointment booking service. Click here to find the nearest sales location offering this service. 
Case example
Beatrice, 88, has a new antibiotic prescription for a urinary tract infection. When analyzing her file, her pharmacist notes that the dose is too high to be properly eliminated by her kidneys. The pharmacist lowers the dose, allowing her to safely recover from her infection.
Pharmacy services
Your family pharmacists are accessible health professionals able to offer you a wide range of services. Talk to them! They are here for you!   
*Certain conditions must be respected. Fees may apply. Ask a member of the pharmacy team for more information. Pharmacists alone are responsible for the practice of pharmacy. They offer related services only on behalf of pharmacist-owners.
The information contained herein is provided for informational purposes only and is not intended to provide complete information on the subject matter or to replace the advice of a health professional. This information does not constitute medical consultation, diagnosis or opinion and should not be interpreted as such. Please consult your health care provider if you have any questions about your health, medications or treatment.