One card, loads of privileges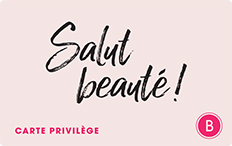 To make your experience even better, Uniprix offers you a card that lets you enjoy many benefits and get more out of your visits to our stores:
$10 off every time you reach $100 in cosmetic purchases
Exclusive offers
Special invitations
---
How to get your Uniprix Beauty Card
Getting a Uniprix Beauty Card is easy and it's free! Ask for it at Uniprix. To save time, you can always fill out the enclosed form and return it to your Uniprix beauty consultant.
The free Uniprix Beauty Card allows you to accumulate your purchases of cosmetic or dermo-cosmetic products at a single sales location*. Just spend a total of $100 on regularly priced cosmetics** and you will receive a $10 discount on your next purchase at the cosmetic counter. It's that simple!
* In participating Uniprix stores. Before taxes.
** Cosmetics with a pink product label or a blue shelf label. With the exception of hair colouring products. Only Echosline hair colouring products can be included on the Uniprix Beauty Card.
---
Reward cards exclusively available to Uniprix clients.
Echosline Reward Card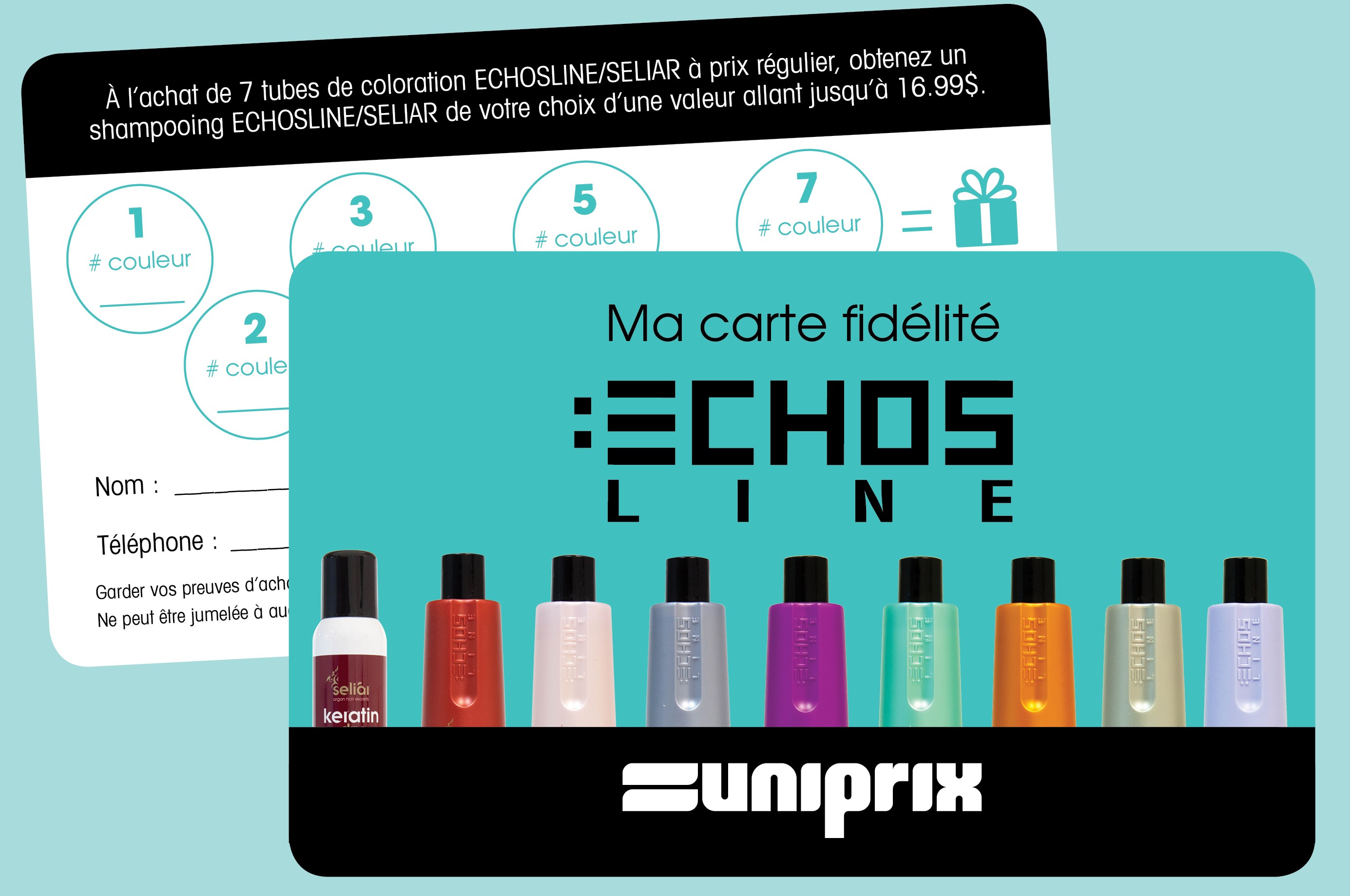 Purchase 7 tubes of regularly priced Echosline colouring cream and receive an Echosline shampoo of your choice, a retail value up to of $16.99.
Only at participating stores.
---
Lise Watier Beauty Club Card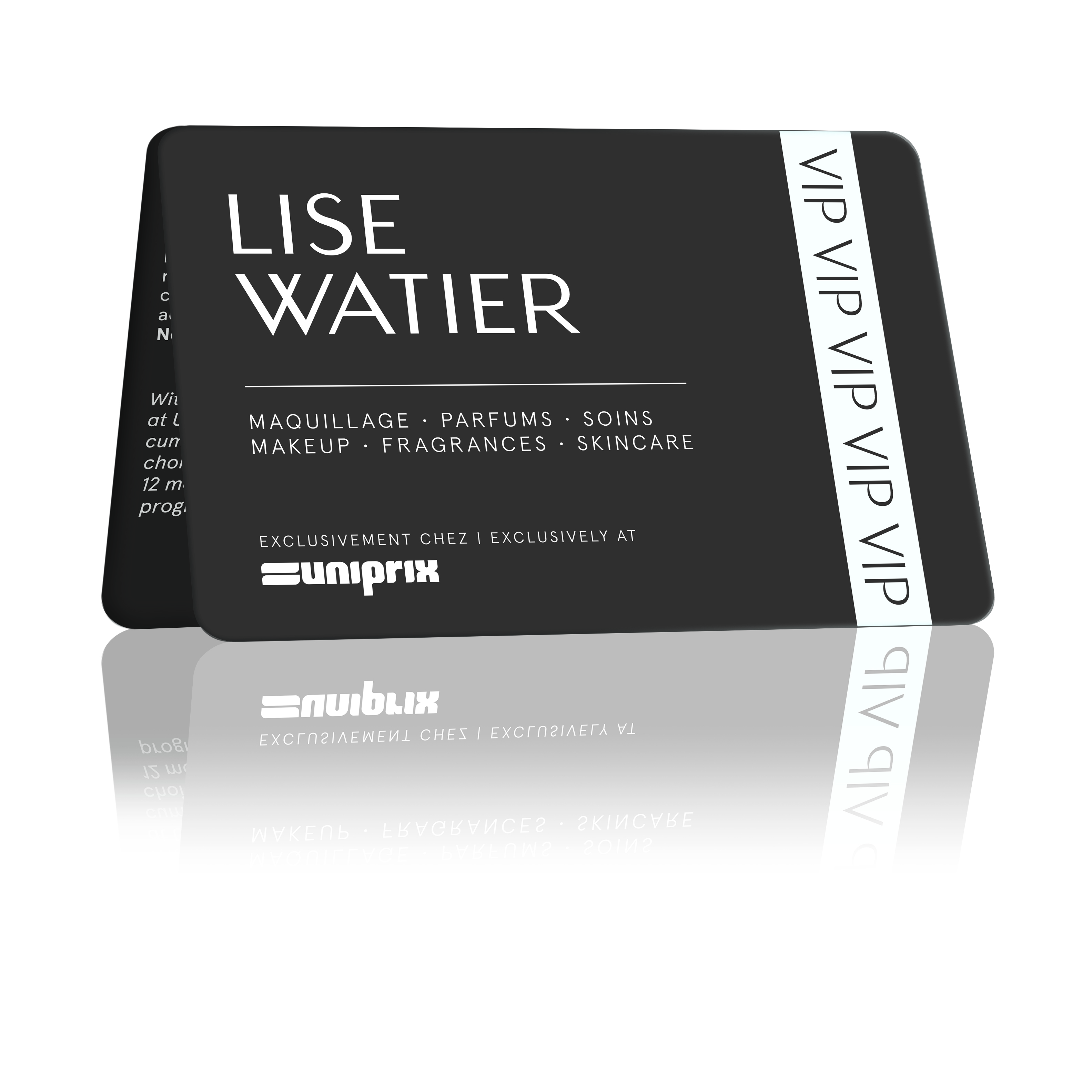 Lise Watier Beauty Club Card Can't resist the refined cosmetics of the Lise Watier line? Then pick up your free Lise Watier Beauty Club Card and you're sure to benefit! Earn one stamp with every $25 purchase of Lise Watier products at the regular price (with the exception of gift sets). Collect 10 stamps and get a Lise Watier product of your choice free of charge! ($75 maximum retail value.) 
---
Jouviance Loyalty Card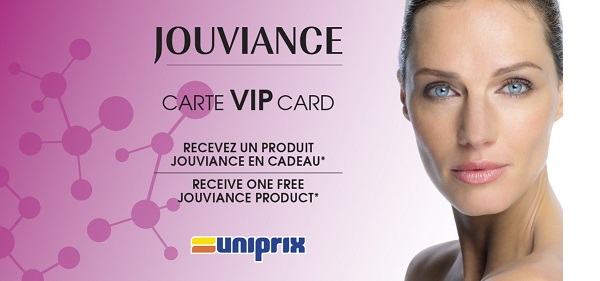 Jouviance Loyalty Card Has the Jouviance science of dermo-beauty made a believer out of you? If so, you'll love this offer! Fill your VIP loyalty card and, after having your receipts validated, receive a Jouviance skin care product absolutely free!
Only one free Jouviance skin care product, a maximum value of $50 after purchasing $250 worth of eligible Jouviance skin care products or a maximum value of $95 after purchasing $375 worth of eligible Jouviance skin care products. 
---
VIP IDC Card

Impressed by IDC's unique technology? Loyal fans of the brand will appreciate this special reward: Purchase a 15 ml or 30 ml IDC serum and collect one stamp on your VIP Card. Once your card is full, treat yourself to a free IDC skin care product. Please keep all your receipts to take advantage of this offer. 
---
Earn points twice as fast
Watch out for our special days and in-store events by consulting Uniprix flyers and special seasonal beauty catalogues. During these events, all eligible purchases may then be double stamped on your card!