Danielle Gourde of the Martin Duquette pharmacy, a Uniprix Clinique affiliate, is the proud recipient of the Prix Hippocrate, an annual award given out by the magazine Le Patient in recognition of outstanding cooperation between physicians and pharmacists resulting in benefits to patients.
Ms. Gourde, in partnership with a physician, launched a flexible, responsive and personalized patient management project for people living with hepatitis C at the Clinique l'Actuel . Their innovative approach ensures the continuous care of patients through good communication and cooperation among the various professionals involved. Congratulations!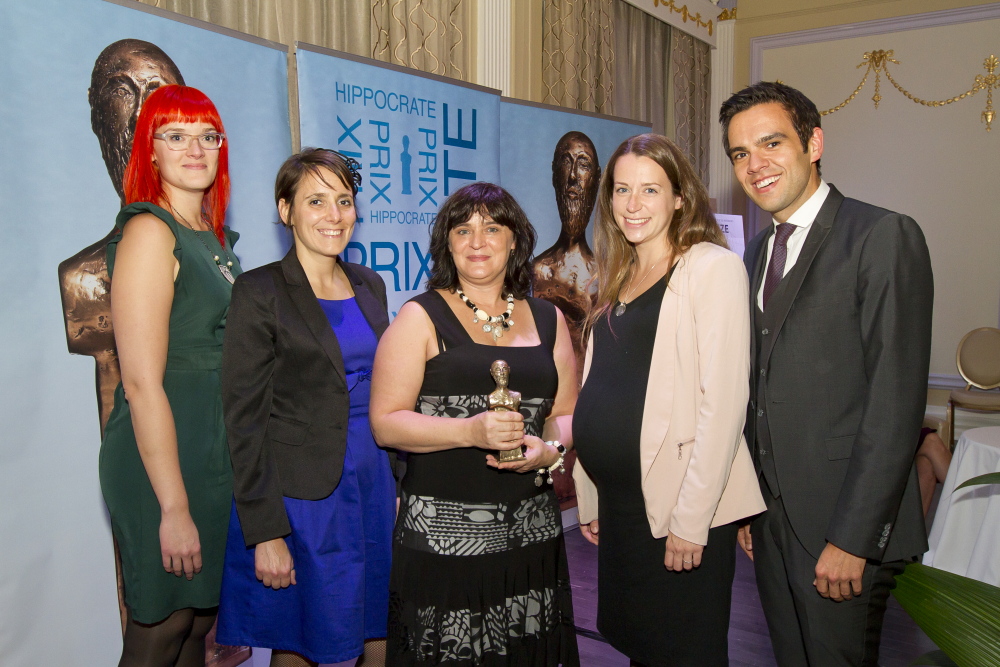 Photo : Danielle Gourde (centre) received the award accompanied by fellow pharmacists, Natacha Beaulieu, Shana Dunlavey, Maude Boily, and Executive VP of Uniprix Group, Charles Milliard. Absent from photo: Pharmacist-owner Martin Duquette.