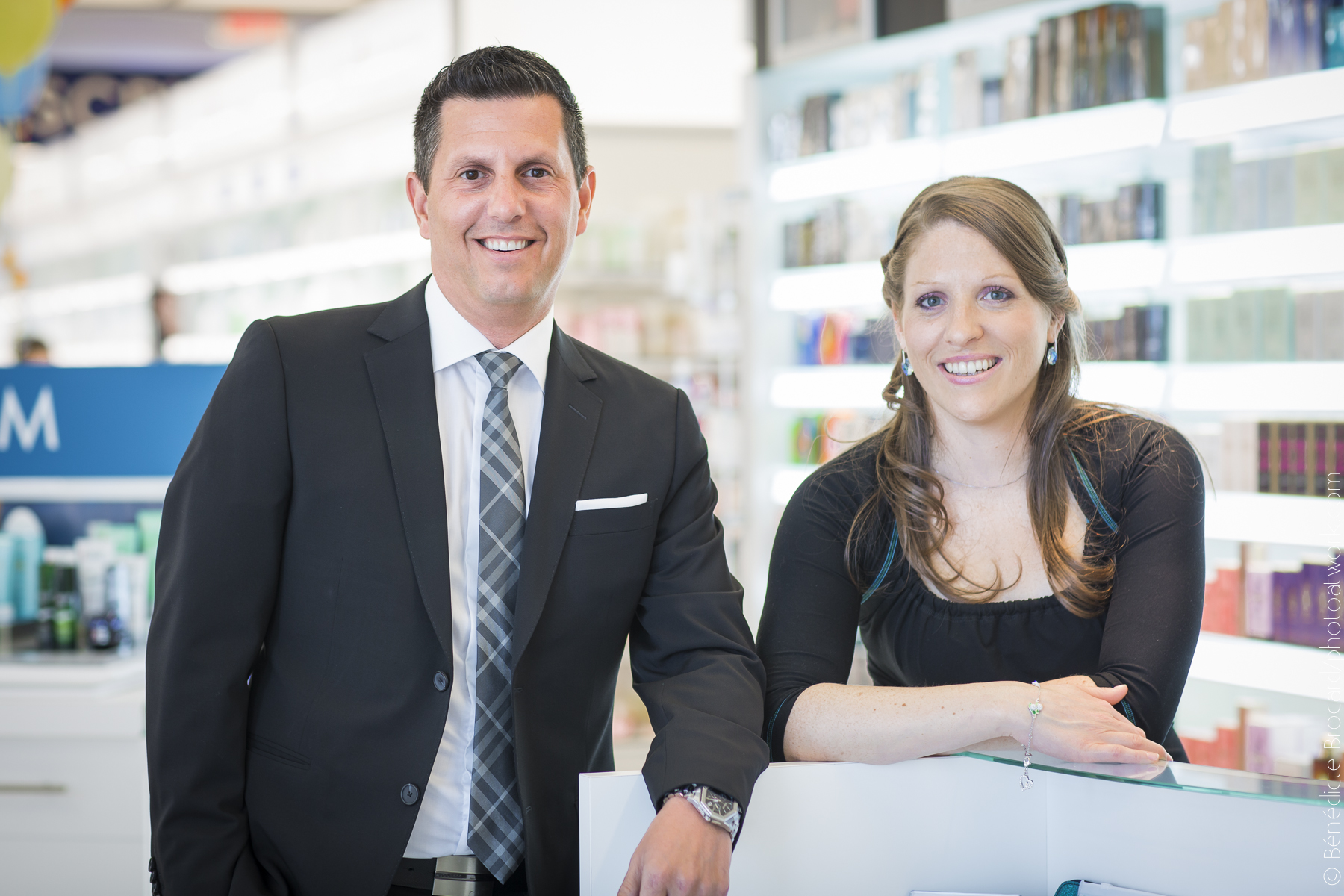 Pharmacists Stéphane Loyer and Joanie Richard have recently opened a new Uniprix-affiliated pharmacy in Saint-Mathieu-de-Beloeil.
"Our new store is a modern establishment designed for the delivery of a full range of professional, personalized services," said Joanie Richard.
Some of the services offered include a rental program for orthopedic devices, support for minor health problems and medication delivery.
The 8,800-square-foot space features a cutting-edge dispensary area and a dermo-cosmetic centre. The launch of this new location created almost a dozen jobs.