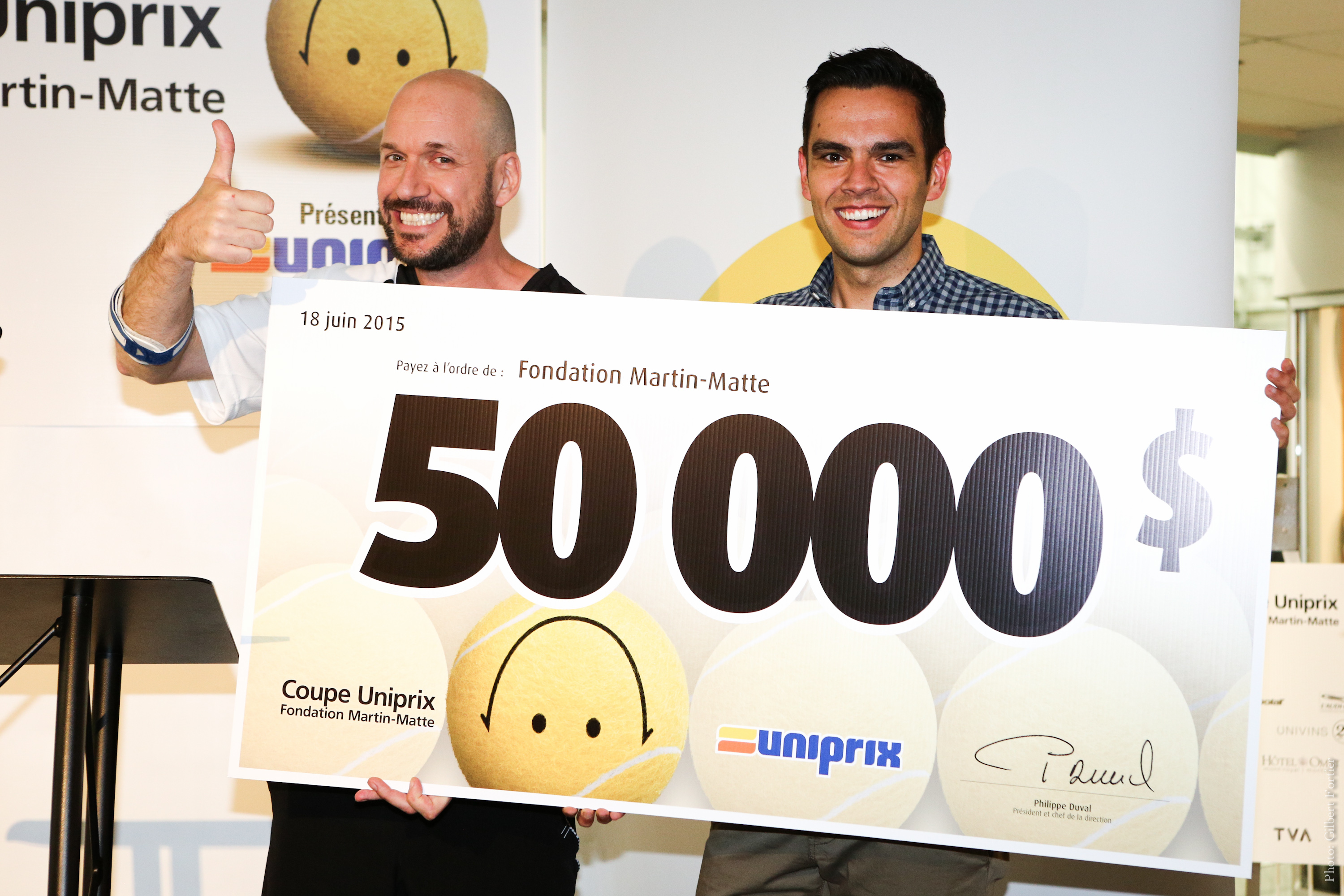 Summer is off to a generous start at Uniprix thanks to the Challenge Charles-Bruneau and the Coupe Uniprix Fondation-Martin-Matte.
Suppliers, Uniprix employees and pharmacists joined the Challenge, raising $75,000 for the Fondation du Centre de cancérologie Charles-Bruneau.
As for the Fondation Martin-Matte, it attracted 75 tennis players to its friendly tennis tournament. The impressive sum $229,000 was collected, $50,000 of it by Uniprix. The Uniprix team also earned itself the title of the best competitive team.
Sincere thanks to participants and donors who took part in the events!
Photo: Stand-up comic Martin Matte and Executive Vice-President of the Uniprix Group, Charles Milliard. (Crédit : Gilbert Fortier)