Start date: June 21, 2018
End date: July 11, 2018
Drawing date: August 22, 2018
The "WIN EVEN MORE" Contest
Enter to win 
1 of 30 PRIZES OF $300 in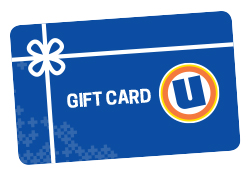 Get an entry ballot for every eligible Option+ product* you purchase. 
Fill out the entry ballot, and deposit it in the drawing box in a participating store.
No purchase necessary. 18 years and older. Quebec residents only. * An entry ballot is provided for each purchase of an eligible Option+ product, except drugs under pharmacist supervision. To learn how to participate without a purchase, read the contest rules in full. The contest closes on July 11, 2018, at 11:59 p.m. The drawings will take place on August 22, 2018. Prizes will be awarded in the form of Uniprix gift cards with a $300 value each. The total approximate value of the prizes is $9,000.
View rules