Picking the right mask during COVID-19 period
Not all masks are the same nor do they have the same purpose. Read our article to learn more about the different types of mask and which one to choose according to your situation.
N95 masks
What are N95 masks or ventilators?
N95 maks are personal protective equipment that can be worn on a person's face or head and that covers at least their mouth and nose.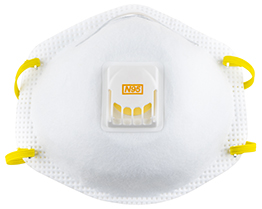 How do N95 masks work?
N95 masks are designed to decrease the risk of inhaling dangerous airborne particles. When worn properly, the mask forms an airtight protection around the mouth and nose. N95 masks can filter any type of particles, including bacteria and viruses. They protect the wearer.
Who should use N95 masks?
These masks are mainly used in health and medical establishments for health professionals and lab technicians when dealing with airborne and fluid hazards.
Surgical or procedure masks
What is a surgical mask (or procedure mask)?
Surgical or procedure masks are masks that are somewhat loose and do not form an airtight barrier against droplets, including respiratory particles of important size.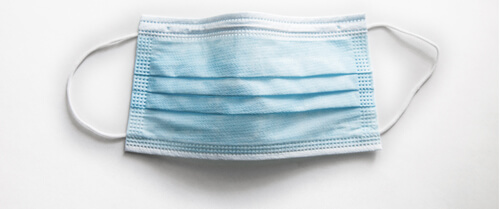 How do surgical or procedure masks work?
Most surgical or procedure mask do not filter all small airborne particles and do not form an airtight barrier, which means that droplets can escape when the mask wearer inhales. The main role of surgical or procedure masks is to control particles coming from infected people who cough and sneeze, in order to avoid contamination of the surrounding zone.
Who should wear surgical or procedure masks?
Please follow your provincial mask guideline.
Non-medical masks (handcrafted masks) and face covering
What are non-medical masks or face covering?
Non-medical masks are masks that are handcrafted or were not tested for safety like other masks. Handcrafted masks are not considered medical equipment and are not regulated like medical masks or ventilators.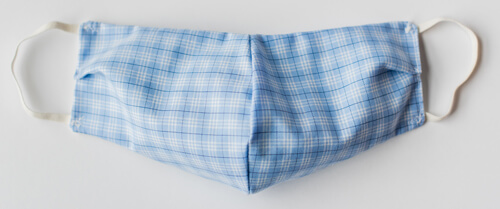 How do non-medical masks work?
These masks should at least cover the nose and the mouth.
Caution is advised, because most of these masks are not designed to create an airtight barrier against the nose and the mouth, and their fabric is different from the one used for surgical masks, which sometimes make it difficult to breathe.
Who should wear non-medical masks?
Properly wearing a well-constructed and well-fitting non-medical mask can help protect you and others from COVID-19. They do not replace physical distancing or thorough handwashing as a preventive measure. They can be used as an additional measure to protect those around you, even though you are not experiencing symptoms. However, please follow your provincial mask guideline.
What features should I look for in a safe handcrafted mask?
Because they are not regulated, here are the features handcrafted masks should have for minimal protection:
They should let you breathe easily
They should keep their initial shape after being washed and dried
They should be comfortable and require adjustments unfrequently
They should have 2 layers of fabric (such as cotton or linen)
They should cover the nose and the mouth completely, without any gaps
They should be fixed on your head using ear loops around your ears
Furthermore, a non-medical mask should NOT:
Be borrowed by anybody else
Be used on children less than 2 years old
Be made of plastic or other materials that do not breathe or disintegrates easily (such as paper tissues)
Be fixed with scotch tape or other inappropriate materials
Obstruct the view or interfere with movements
Be worn by people who would not be able to remove the mask without help or people with respiratory difficulties
What can my pharmacist do?
Due to the current situation surrounding COVID-19, please ask your pharmacist about the different masks available in pharmacies.
The pharmacy services presented in this section are offered by pharmacist owners who are affiliated with Uniprix. The pharmacists are solely responsible for the professional activities carried out during the practice of pharmacy. These services are offered in participating pharmacies only. Certain fees and conditions may apply.

* The information contained herein is provided for informational purposes only and is not intended to provide complete information on the subject matter or to replace the advice of a health professional. This information does not constitute medical consultation, diagnosis or opinion and should not be interpreted as such. Please consult your health care provider if you have any questions about your health, medications or treatment.