Proud partner of the Alzheimer Society, Uniprix seeks to improve the quality of life of people with Alzheimer's disease and their loved ones. While there is currently no cure for the disease, healthy lifestyle habits can reduce the risk of developing Alzheimer's.
Learning Clips
UNITED FOR MEMORY
Watch our informative video clips to demystify Alzheimer's disease and find out more about how pharmacist-owners affiliated with Uniprix can help if you or a loved one have or think you may have the disease. Contact us for information, support and educational materials.

A new learning clip will be put online every Tuesday in September, be on the lookout!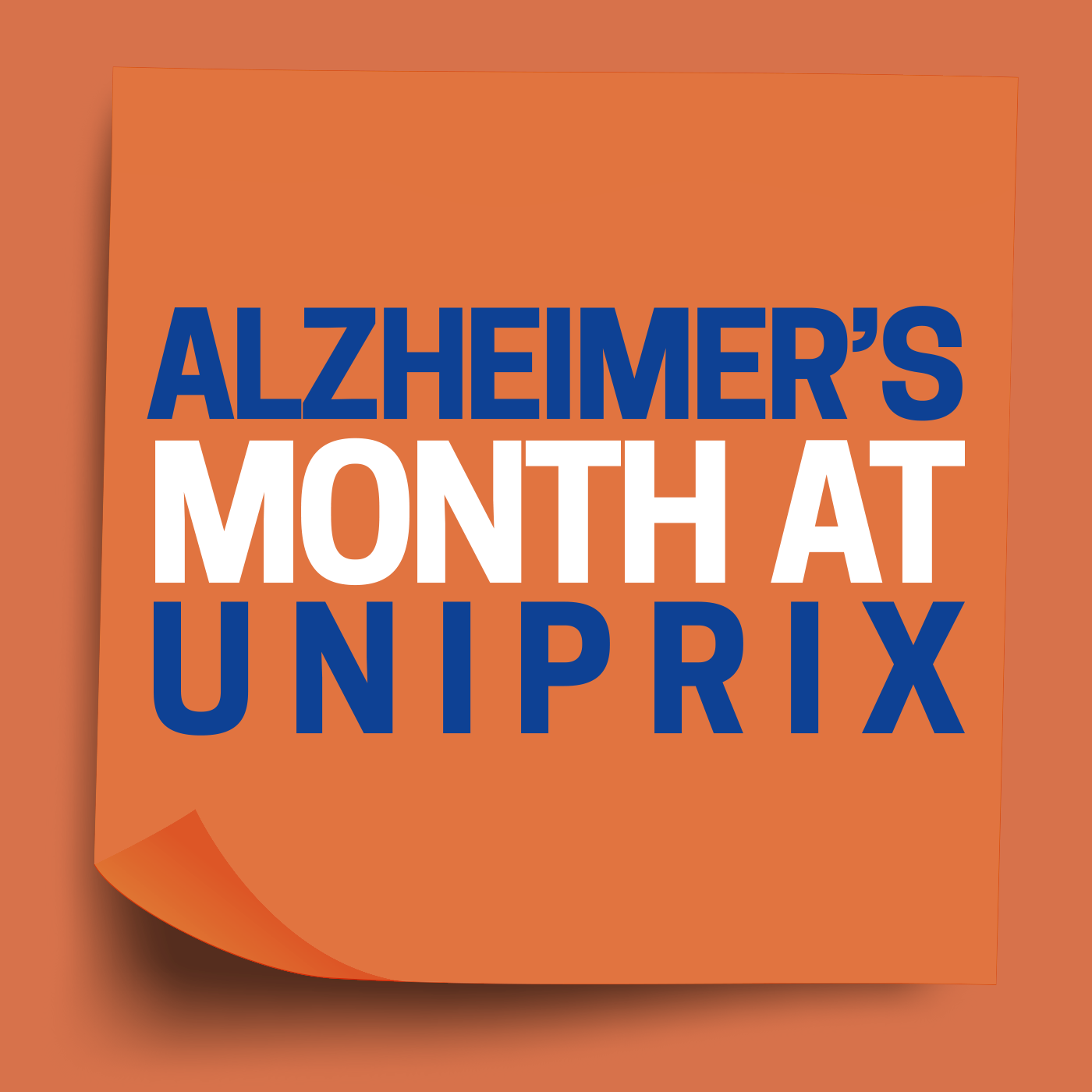 CLIP 1
How can your pharmacist help you deal with Alzheimer's? 
CLIP 2
What are the early signs of Alzheimer's? 
CLIP 3
Does a loved one have Alzheimer's? Find out how family can help.
CLIP 4
Myth or reality? Learn the truth and debunk some common misconceptions about Alzheimer's.
CLIP 5
Research is key to Alzheimer's. Learn why and more about its goals.
TIPS THAT MAY BE OF INTEREST TO YOU